Sales Have Ended
Ticket sales have ended
Sorry ticket sales are now closed and seats full. Please contact the event organizers for more details: events@inspiredlifecoaching4kids.com.au
Sales Have Ended
Ticket sales have ended
Sorry ticket sales are now closed and seats full. Please contact the event organizers for more details: events@inspiredlifecoaching4kids.com.au
MINDPOWER WORKSHOP : WORKSHOP 1: 9:30 - 12:30 (Ages 6-10yrs) WORKSHOP 2: 1pm - 4pm (Ages 11-14yrs)
About this Event
Hosted By: Certified Wisdom Kids Life Coach: Judy Nieuwenhuizen
A Powerful, Fun, Interactive Activity based Kids Mindpower Workshop run by Certified Wisdom Coach Judy Nieuwenhuizen. The Adventures in Wisdom Coaching System is a proven kids life coaching program that is highly effective and designed specifically for children aged 6-15yrs. It cover 27 amazing and powerful skills and programs that teach Mindset Development, Personal Development and Empowerment and will transform the way your child thinks and acts and will have a positive impact on all areas of their lives, both now as well as through adulthood.
This workshop is half-day so we will be focusing in-depth on not just ONE but THREE of our first Mindset Modules which creates the basis and foundation of all the others. This workshop will inspire, motivate and give your child a deeper, clearer understanding of How their Mind Works & How to Use the Power of their Mind to create a Happy, Fulfilled, Successful Life for Themselves
With MindPower kids will learn how their thoughts create their experiences and what they can do to shape their thoughts!
THIS IS AN INVESTMENT INTO YOUR CHILDS FUTURE SO DON'T MISS OUT!
Besides being a powerful in-depth half-day workshop package focusing on THREE Modules with many amazing benifets on its own we like to overdeliver, so your child will also be getting: * An Intro Welcome Pack * A Take Home Pack so they can continue to work on their new skills at home * A Keepsake Personalised Name Tag with a secret motivational message inside. * A Parent Take Home Pack so that you as parents are equiped to be able help work and build on these new skills with your child and with your family! * A Certificate of Completion * An arts & crafts workshop centered activity will also be provided to complete on the day * (CARE PROGRAM) Any children going on any of Coach Judy's sessions or workshops gets FREE acess to our Private Inspired Kids Club where they will have continued access to interact with Coach Judy and all the other kids who have been on our program. This is a great platform for children to be able to seek advice, get motivated and help one another to choose wisely and keep on the path to success with other like-minded friends. * ADDED BONUS: A free 40 min online follow up Zoom Coaching Session with Coach Judy inviting all attendies to join her to talk about what they learnt at the Workshop and how they are incorporating all the new MindPower skills they learned into their everyday lives.
Although this is a focused MindPower Workshop Parents will also be emailed a Questionaire where they can fill out any areas of concern they think their child may be experiencing and the kids will also complete a form in private at the workshop. We will cover as many of their individual needs in the workshop as possible.
For more information visit our website www.inspiredlifecoaching4kids.com.au OR email: events@inspiredlifecoaching4kids.com.au judy@inspiredlifecoaching4kids.com.au
We are so excited to be bringing this amazing combined THREE SESSION MindPower Workshop to your children and cant wait to see them all there!!!!
Regards
Coach Judy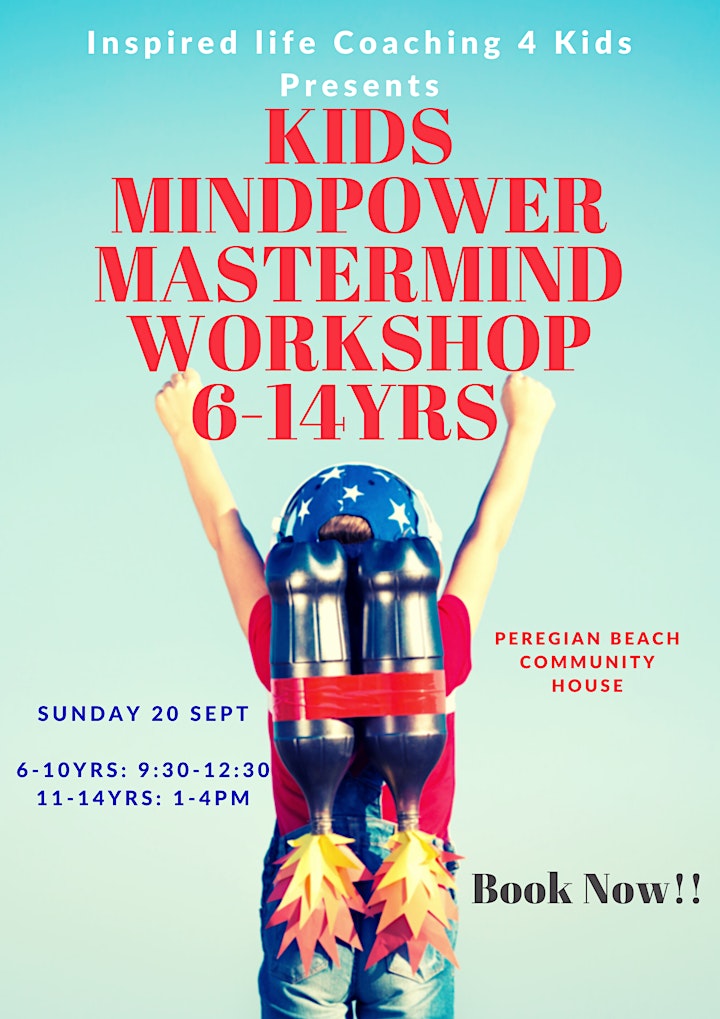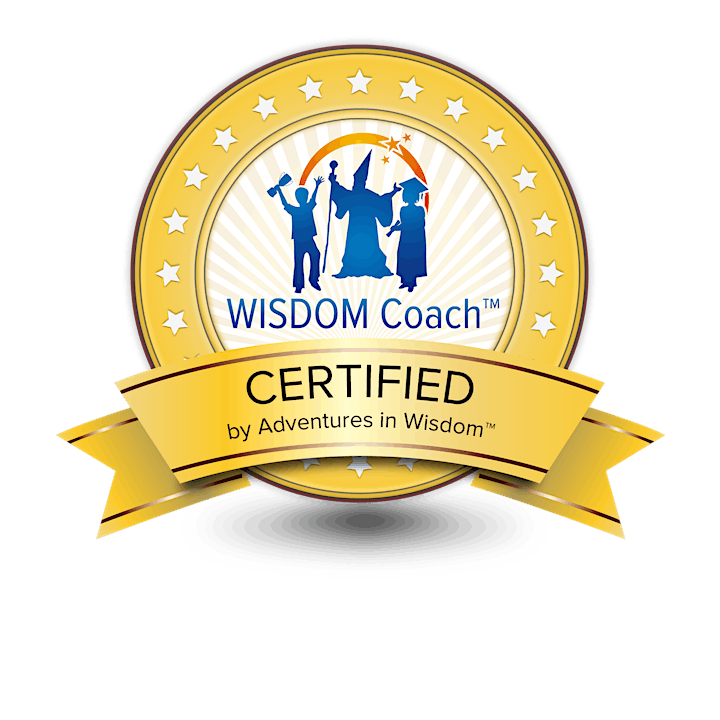 INTRODUCTORY PACKAGE DISCOUNT OFFER!!!
Normal price for a 45min one-on-one Inspired Wisdom Coaching session is $80
Take advantage of this DISCOUNTED INTRODUCTORY PACKAGE PRICE of $130 for a 3hr in-depth workshop where your child will learn THREE Modules plus the many extra benifits they will receive including the ADDED BONUS of a FREE follow up 40min online Zoom Coaching Session to cement in areas and skills your child learns!!
DONT MISS OUT BOOK YOUR CHILD'S SEAT TODAY & SEE THE BENIFITS FOR YOURSELF!