A two hour retreat in nature, offline, to gain confidence, new skills and have fun!
About this event
Our Kids Club sessions combine fun activities with challenges and learning opportunities which can:
Boost Confidence
Increase Self Esteem
Enhance Social Skills
Help them understand the impact they have on others
Horses are great at responding to our behaviours and attitudes. This allows children to have immediate feedback and helps them to become more aware of the impact they have on the people around them. Equine Assisted Learning helps kids become more aware of themselves. Working with the therapy horses gives children opportunities to practice new ways of relating to others without judgement or criticism.
Our workshops can boost confidence and self-esteem. The children learn mindfulness and relaxation techniques to help with anxiety issues.
The kids have an opportunity to develop social skills by working as a team. They practice getting along with others, listening, self-advocacy, and they learn how to assert themselves in a diplomatic way.
The sessions are limited to 6 participants. The cost is $65 per child and is payable in full at time of booking. Morning tea provided.
The Kids Club sessions are for children ages 6-11, They involve working with the horses on the ground and art activities. Morning tea provided.
These sessions are limited to 6 participants.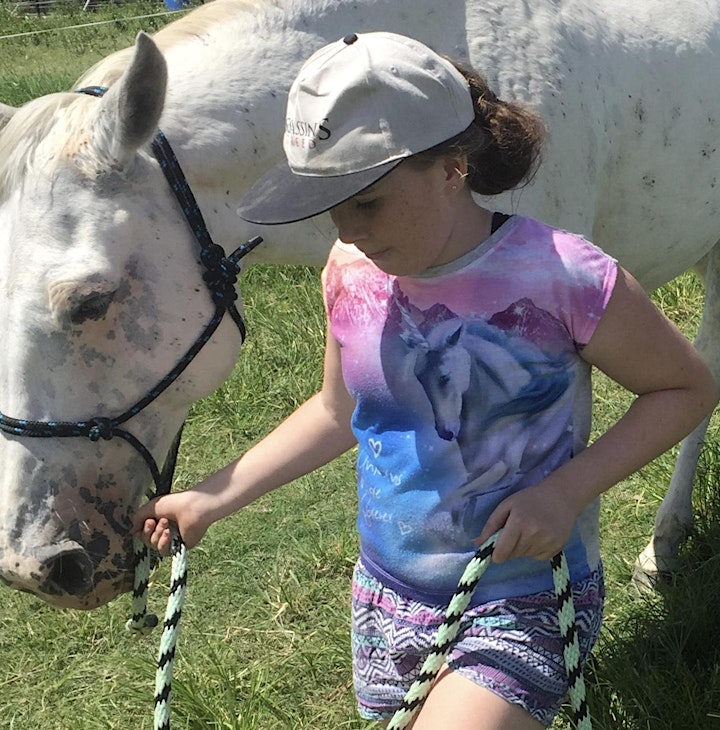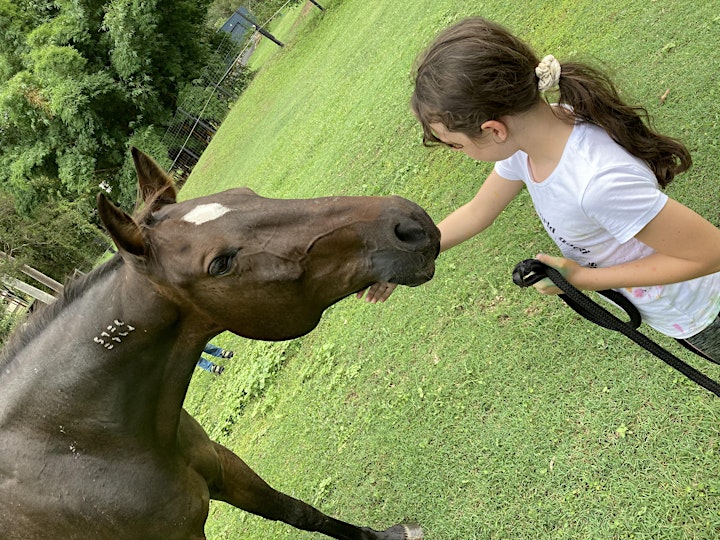 Organiser of Kids Holiday Club
Jen has been working as a Creative Arts Therapist for many years, and was a lecturer in Creative Arts Psychotherapy at the Ikon Institute in Brisbane for 7 years.
She has always loved horses and had an interest in Equine Assisted Therapy for many years and was excited to find and enrol in a course that commenced in South East Queensland. She completed her studies with Equine Assisted Therapy Australia at Tallebudgera and integrate this modality with her Creative Arts Therapy and mental health qualifications to provide a holistic balance for healing and transformation.
Equine Assisted Psychotherapy is a unique approach to psychotherapy where clients are offered safe experiences with horses for the purpose of exploring new ways of connecting in relationship and building self-awareness and trust.
Creative Arts psychotherapy uses visual art-making (for example: collage, sculpture, masks and painting), drama, movement and music within a therapeutic relationship to explore and make sense of thoughts, feelings and behaviours.
Both Equine Assisted Psychotherapy and Creative Arts Psychotherapy are experiential forms of therapy that can help develop new neural pathways to facilitate behavioural and cognitive change. Together they create a powerful process to enable transformation.
.