Description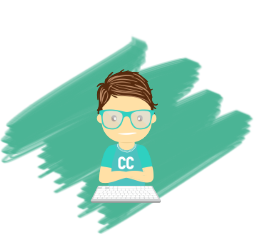 Coding is one of the most important in-demand skills of the 21st century. Technologies like AI, Robotics and Apps have created amazing new opportunities. Lemonade Stand - Kids Coding Help your kids get ahead with our fun, interactive two-day coding workshop!
During this workshop, your kids will have a chance to build their own little websites. They will also get access to ongoing content and online lessons so they can keep learning and coding beyond our workshops! Places are strictly limited, so make sure you book now to help your child get ahead.
During this class, they will learn:
The amazing possibilities in the world of code
HTML/CSS basics
Computational thinking and logic
C based programming using Arduino microprocessors
The fundamentals of programming, including objects, variables and functions
Debugging, computational thinking and coding best practices
What your child needs to bring
Each topic is accompanied by interactive exercises to help your kids understand the concepts being taught. There are also plenty of breakout activities throughout to split up the day.
Laptop
The kids will be using different online platforms for the workshop, so they will need a laptop computer. The laptop preferably shouldn't be one that uses a touch-screen as its main form of navigation - many of the programs your child will be using on the day rely heavily on mouse navigation, and touch screens usually do not give the best user experience.
Writing tools
Please have your child bring their pencil case containing pencils and markers for use throughout the program.
Access to a Gmail address
Some of our activities will include registering under an email address. If your child doesn't have an email, we encourage you to create one through Gmail.
Packed Lunch
Your child will be required to bring their own lunch (or you could take them out!) and snacks for 2 short breaks throughout the day. We will be providing refreshments throughout the day.