Description
Join us on March 2nd for a great day of learning and networking! Come connect with a wide range of professionals from multiple industries!


Guest Speaker: Vickie Magic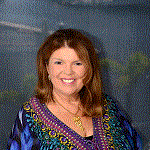 "Discover the Formula for Success, just like Magic!"
Vickie Magic is best known on the Sunshine Coast as owner of Matters Magazine, but she is also passionate about inspiring herself and others to step into the best version of themselves that is possible to be. Vickie has come up with her own MAGIC SUCCESS FORMULA, it is a formula she is happy to share and one that can help you achieve absolutely anything you want to achieve for yourself. It is Five simple steps that make anything and everything achievable.
Seriously simple, but seriously effective this formula is going to change your future forever. Absolutely anytime you want to achieve anything in the future you can simply apply this formula and BOOM done. Sometimes we know what we want, but we just can't work out how, this formula takes care of that and puts you on the road to success JUST LIKE MAGIC. So if you want to make your problems disappear and success appear, join us on Friday the 2nd March!
About Vickie Magic
Vickie Magic is passionate about THE POWER OF THE MIND. She has spent the last ten years learning and training and growing to make her mind WORK FOR HER instead of being TRAPPED BY IT.
Vickie is the owner of Matters Magazine, the Founder of THE MAGIC SUCCESS FORMULA's online training programs, a trainer and a coach.
Vickie is a multiple award winner including winner of the SUNSHINE COAST SMALL BUSINESS OF THE YEAR in 2013.
Whilst Vickie is proud of the accolades she is more proud of the difference she now gets to make in the lives of others.