Description
Join us on Friday the 12th October for a morning of Networking and Learning!

Guest Speaker: Sally Thibault
Changing Dynamics in Leadership - The Reality, The Challenges, The Possibilities
Research shows that leadership opportunities for women still fall way behind men across all sectors, but change is on the horizon. Drawing on her experience as a life and success strategist, Sally will share how 2018 has transformed the leadership landscape and why now is the perfect time for women to lean into their innate leadership strengths to create profound change.
You will discover:
How to overcome challenges women face in leadership roles

Why we all need to focus on building bridges, not focus on smashing ceilings.

Why men must be included in the conversation to facilitate real change. To ensure this is not an "us vs them" mentality.

How to support and adjust to a more equal opportunity workplace.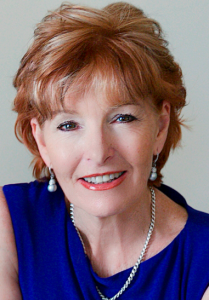 About Sally Thibault
Sally is a Life Strategist, Professional Speaker and Counsellor, Author, EFT Trainer, Facebook Live Show & Podcast Host and media commentator.
With a successful career of over three decades in health, wellness, business and marketing, Sally is passionate about helping people uncover their true purpose in life and to be able to adapt that to find fulfilment in business and in life, through her popular two-day events, corporate trainings and coaching programs.
Sally has been featured extensively in Australian national and local media and is currently the weekly Life Coaching Expert on over 25 radio stations across Australia and the host of the weekly Isn't It Time weekly Facebook Show and the Reclaim You Podcast.