Sales Have Ended
Ticket sales have ended
Thank you for registering for this event. We look forward to meeting up on the day. If you have any questions, please do not hesitate to call (0414 868 523) or email julie@keybusinessnetwork.com.au
Sales Have Ended
Ticket sales have ended
Thank you for registering for this event. We look forward to meeting up on the day. If you have any questions, please do not hesitate to call (0414 868 523) or email julie@keybusinessnetwork.com.au
Description
Join us for the first Brisbane KBC event for 2018.
Guest Speaker: Elizabeth Campbell

"How to standout, generate more leads and become an online STAR"
The Word Stylist, Elizabeth Campbell will share her best tips to help business owners generate more quality leads and sales to boost their business…one of those being the SECRET TRICK to delivering value while also converting at the same time!
This is a presentation for anyone in business - new or established - who wants to make 2018 their best year while creating magic content that has the power to connect with people from the very first word.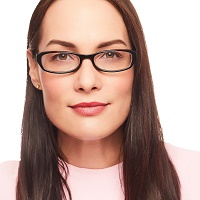 About Elizabeth Campbell
Award-winning journalist and editor Elizabeth Campbell spent more than 15 years in the media telling people's stories and mentoring up-and-coming journalists, often coaching them into their dream writing jobs.
Writing was her passion well before her first day on the job in a small country town in outback Queensland, Australia.
Ever since she was a little girl, Elizabeth has always loved everything that happens at the intersection of writing and beauty. When she was 4 she penned her first book and by 14 was a published journalist.
Today, Elizabeth is The Word Stylist and best-selling Amazon author of the book Wow Words on the Web. She is an entrepreneurial woman who runs successful businesses and writes for many publications, such as Flying Solo and Tweak Your Biz.
Elizabeth also teaches small business owners the art of online content writing and continues to mentor writers.
She has been commissioned by multimillion-dollar companies to write content and be their writing coach, and speaks to groups on the topics of online content writing and how to stand out from the crowd.
Known for her high energy and positive outlook, Elizabeth is considered an expert in her field and has been labelled an "asset" to the many businesses she has worked with.