Sales Have Ended
Ticket sales have ended
Thank you for registering for this event. We look forward to meeting up on the day. If you have any questions, please do not hesitate to call (0414 868 523) or email julie@keybusinessnetwork.com.au
Sales Have Ended
Ticket sales have ended
Thank you for registering for this event. We look forward to meeting up on the day. If you have any questions, please do not hesitate to call (0414 868 523) or email julie@keybusinessnetwork.com.au
Description
Join us in Brisbane KBC for a great day of Networking and Learning!

Guest Speaker: Paul McCarthy

How to STAND OUT in a Noisy Marketplace!
The secret to marketing your services in the Connections Economy.
In this presentation, Paul McCarthy will explore with you, how and why every business today needs to place greater emphasis and focus on growing their circle of influence.
In a connections economy it is the influencers who gain the attention, enjoy the fastest growth and build the most profitable businesses.
Marketing today is no longer about who can shout the loudest or longest, it's about who commands the most attention. In an increasingly noisy marketplace the stand out business is the one that can successfully position their expertise, and knows how to leverage their network to maximise their influence and reach.
Paul will share with you how to…
Improve your ability to consistently bring quality leads through your door.

Rapidly become the 'Go To' Expert in your industry.

Create more visibility for your brand and GRAB your prospect's ATTENTION!

Establish the essential building blocks of influential communication.
About Paul McCarthy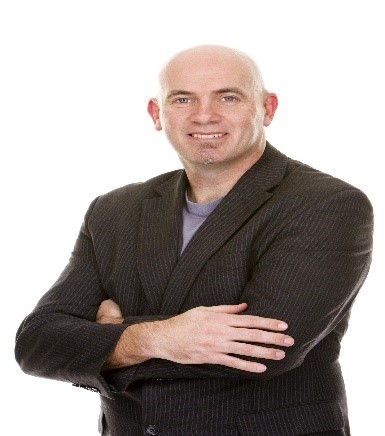 Paul McCarthy is the best-selling author of the book 8 Steps to a Remarkable Business, an award-winning speaker, who has influenced over 320,000 small business owners across the globe over the past 15 years.
Paul will share the formula he has used to help thousands of small business owners, across almost every industry imaginable, to transform their businesses and create record jumps in income.