Location
Hilton Garden Inn Louisville Airport
2735 Crittenden Drive
Louisville, KY 40209
The AWHONN Kentucky section is hosting an exciting, two-day symposium featuring Lisa Miller and the 2020 AWHONN president, Becky Cypher.
About this event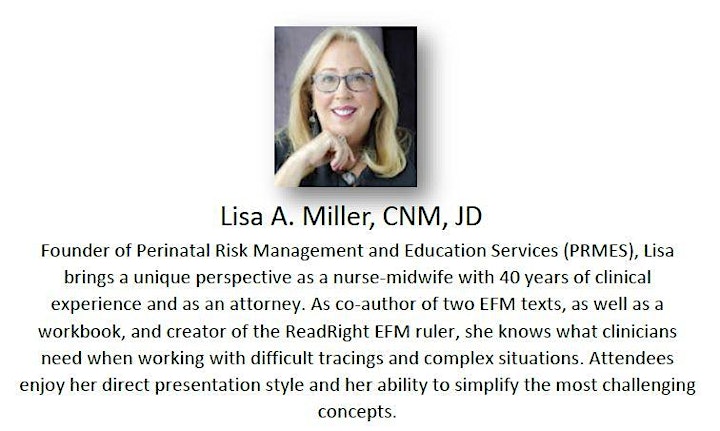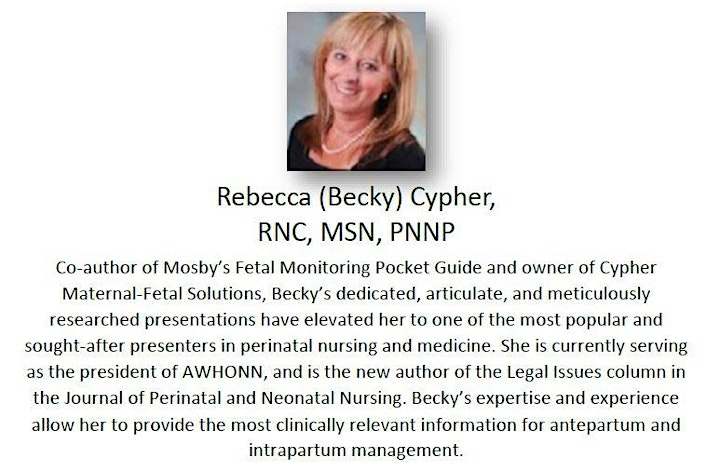 The Kentucky AWHONN Section would like to invite you to attend our 2 day symposium featuring Lisa Miller CMN, JD and the president of AWHONN, Becky Cypher. Lisa Miller will be featured on September 24th. Lisa Miller and Becky Cypher will both be featured on September 25th. See symposium brochure for additional details.
REGISTRATION
Registration can be submitted electronically using the registration button. If you prefer to pay by check, you will need print the conference brochure and follow the manual instructions. Checks must be made payable to KY AWHONN Section.
Symposium brochure can be found on the KY AWHONN website:
*All ticket sales are first-come, first-served. Registration online will take priority. Your registration will not be confirmed until we have received your payment. It is possible that tickets could sell out online prior to receiving a paper registration and payment in the mail.
HOTEL ACCOMMODATIONS
We have a limited room block at the conference hotel, the Hilton Garden Inn Louisville Airport. The rooms in our block have a reduced rate, but are only available through August 15, 2020 or when the block is full.
Use this reservation link to reserve a room in our block:
Reserve your room at the Hilton Garden Inn Louisville Airport now!
*There is a big festival happening in Louisville during the same days and through the weekend (Bourbon & Beyond), so please book a hotel room early.
Symposium Cancellation Policy:
-Cancellation requests should be sent to Shannon Goff at sgoff@emhealth.org
-No refunds will be accepted after August 24th, 2020
-Any fees paid to Eventbrite through online registration/payment are non-refundable.
FOR MORE INFORMATION
For questions regarding registration please contact Shannon Goff at sgoff@emhealth.org or 606-365-4717.
For other questions regarding the symposium please contact the Kentucky AWHONN Section Chair at kentucky@awhonnsection.org
Vendor/Exhibitor Information:
If you are interested in being a vendor/exhibitor and have not received the vendor letter with all of the details, or have questions please contact Tonya Watts at twatts@emhealth.org or 859-583-6035.