Description
HI. Ken Wills here. I am a retired Police Officer and A-grade Rugby League player for South Sydney.
In the course of my career I have had 8 teeth knocked out. I was one of the first in Australia to have steel posts and crowns to replace my lost teeth. I was very happy with them until recently when a cap cracked and loosened the adjoining bridge. So, I went to the dentist and came back with a quote for 3 teeth at $5000 per tooth. Totalling over $15,000 for the whole job, including all the extra's and surprises, which would also take several months.
My family friends have been going to a particularly good dentist in Thailand for their dental work for 20 years. They told me that I would SAVE A LOT OF MONEY if they took me to their secret Asian dentist. They told me I could SAVE 2/3rds (up to 66%) of what it would normally cost to have the work done here in Australia and it would be done FASTER AND BETTER QUALITY.

I didn't' believe them so, I went and got a quote from my Australian dentist and then my friends helped me to get a quote, via the internet, from their favourite dentist in Thailand.
In the end I had 7 teeth done on one bridge with this wonderful Thai dentist and it only cost me just over $3000 (for 7 teeth not just the 3 that I was quoted in Australia) plus my accommodation and airfare. So for a total of $5000, I have a brilliant new smile and I had a wonderful week's holiday in Thailand to-boot!
I only went to the Thailand dentist 3 times:
1. The first time, I only spent 1/2 an hour in the dentist chair whilst he took X-Rays.
2. The second time was 2 days later. I went in for a three hour appointment where he took off 2 bridges and the crowns and then he fitted temporary teeth.
3. 4 days later, the custom made bridge was ready. So I attended the dentist office again for 1 hour whilst he removed the temporary teeth and fitted seven new porcelain teeth on a bridge.
Done!
I went back for a complimentary check-up on the morning I was leaving, to make sure that there were no problems and to make sure my bite was perfect. But, that was a free optional visit.
I am so happy with the efficiency and quality of the work on my new custom made porcelain teeth. It was better workmanship and more efficient service than any dentist I have ever been to in Australia (and I have been to quite a few over the years) This Dentist had graduated top of his class from the best dentistry school in the US. and his nurses were so professional, friendly and helpful. And best of all it cost me less than a third of my Australian quote and I had great fun whilst I was in Thailand.
In the Sydney Police Force I learned to be cautious. I nearly didn't launch myself into the unknown. There are a lot of shonks in Thailand and some very unqualified people making all sorts of claims and some very unhygienic places. If I had gone on my own, I am sure I would have been taken advantage of. But one of my best friends was there with me the whole time.
* He helped me get my quote.
* He took me to the good dentist he had been visiting for 2 decades and he introduced me.
* He was right there with me the whole way through the process so I knew if there were any problems he would be able to help me put it right.
Since I have returned, I have had so many people asking me about my new "Brad Pitt" smile. So many people are in the same boat I was in. They are curious to save money but frightened of being taken advantage of. So I made a decision to help out as many people as I can, the same way that I was helped. I want to do the same as my friend did for me, for you.
* I want to be there for you.
* I will help you get your quote.
* I will personally take and introduce you to the good dentist I now know and love.
* I will be right there with you the whole way through the process so you know that you have an experienced person to help you smooth you through things and to make sure that the local language is not a barrier.
Getting Started
OK, if you want to come with us there are a few things I need you to do:
Fill in the application. Get a quote for your dental work from your local dentist. This will do 2 things. Firstly. it lets our friend in Thailand know exactly what work needs to be done in dentist speak.

Secondly, you'll have a very clear picture of how much money you are saving. Many dentists are starting to offer free quotes, so this should not be a costly process for you.

Book your airfare. - Make sure that you book flight times that leave you plenty of time to arrive to the arrivals lounge of Bangkok airport by 2pm local time on….. . You will be able to meet me and my wife there (yes she is an Aussie) I will have a sign that says "Kenny's Teeth Tour of Thailand" and my wife is tall and blonde so she should be easy to find too.

Pay your deposit promptly. - Eventbrite ticketing is the best and fairest way for all of us to do this and you will be issued with a ticket immediately. There are expenses that will have to be covered as soon as you decide that you are going. Deposits for the dentist and the accomodation are not refundable. Once you pay your deposit we will give you all the details.
We will get a quote for your from the dentist. If you are happy with the quote, you will then need to pay your deposit and we can go ahead and book the dentist for you and we can book your accommodation. Then we will be able to let you know the full price to you of both of those. Obviously it will vary, depending on what work you need done and what type of accommodation you would like to stay in.
WE recommend that you stay were we stay. It is a lush and spacious 4 star motel just a short walk from the dentist. There are pool side rooms, single rooms and family suites available. You decide then WE will book it for you. (See the accommodation options and photos on the FAQ Fact Sheet PDF.) The accommodation is lovely, all ridiculously cheap by Australian standards. As you are paying for the accommodation and we are making nothing out of it you are welcome to book your accommodation elsewhere, but your mad if you do. Not only is it the closest to the dentist it is also the cleanest and the friendliest and they have free airport transfers.
The full amount for your dental work and accommodation will need to be paid 1 month before we depart. That will cover nearly everything that you would have to spend - You will need to pay for your own meals. Food in Thailand is very reasonable - the place where we will stay offers standard western food as well as Asian fusion. See Fact Sheet. But you can choose to eat where ever you like. The day of the main dental work it is advisable to not eat for a few hours after the completion of your appointment. You may want to skip that meal but you will be fine to enjoy the local cuisine after that. If you want to book any tours our outings you can do that from the front desk. Just make sure that you are back in time for your appointments, and they are nearly impossible to reschedule.
You are going to have a great holiday and come back with a glowing smile and lots of money still in you pocket… What could be better!
See you there!
SMILE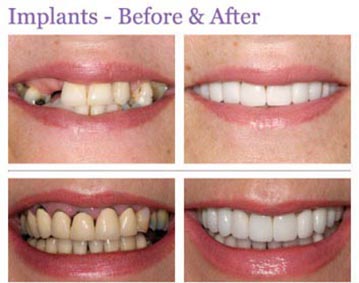 VANEERS & TEETH WHITNING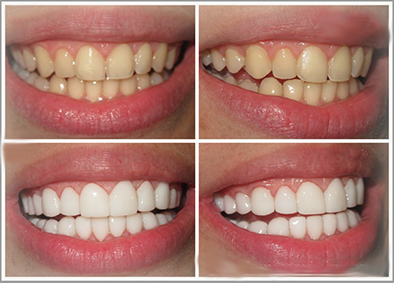 More information
or phone 0418477763