Kelly Sayers Spiritual Life & Business Coaching Private Sessions (Ebook Pub...
Description
Kelly Sayers Spiritual Life & Business PRIVATE Coaching (3 or 6 Sessions Plus EBOOK Media Package)
SILVER and GOLD Packages Available (2LEFT)
Accelerating Your Career Success – Attracting Your Perfect Customers
Enjoy 3 or 6 Sessions PRIVATE Business Coaching Strategy Sessions with Kelly Sayers this will bring you the clarity and wisdom to help you "know" more about the products and services you provide and the customers who bring you the most joy and success in your coaching business. Wouldn't it be wonderful to have a professional global business that Attracts Your Perfect Customers, Opens New Doors, Supports Your Vision, Attracts even more Perfect Customers, and adds Value to your business? What differences would you see in the way you approach your business? When you are clear on your mission, the benefits you give others, and take inspired actions, YOU activate the universal law of attraction to bring you new ideas, people, signs, synchronicities, everything that is in alignment to WHO you are BEING! Like attracts like so the more passionate you are about your products and services and the VALUE you give others, the more you will attract your perfect customers.
"You don't attract what you want, you attract WHO you are BEING!"
What can you expect?
* Discover Your Life's Purpose and your "WHY" in Business
* Attract YOUR Perfect Customers & Accelerate Your Career Success
* Increase your confidence in yourself your products and services
* Publish your EBOOK to capture leads from social media and create lead pages for database growth
* Create more exposure with your Press Release - become the expert in your field
* Be on Self Discovery TV - Authors Interview create confidence speaking in front of audience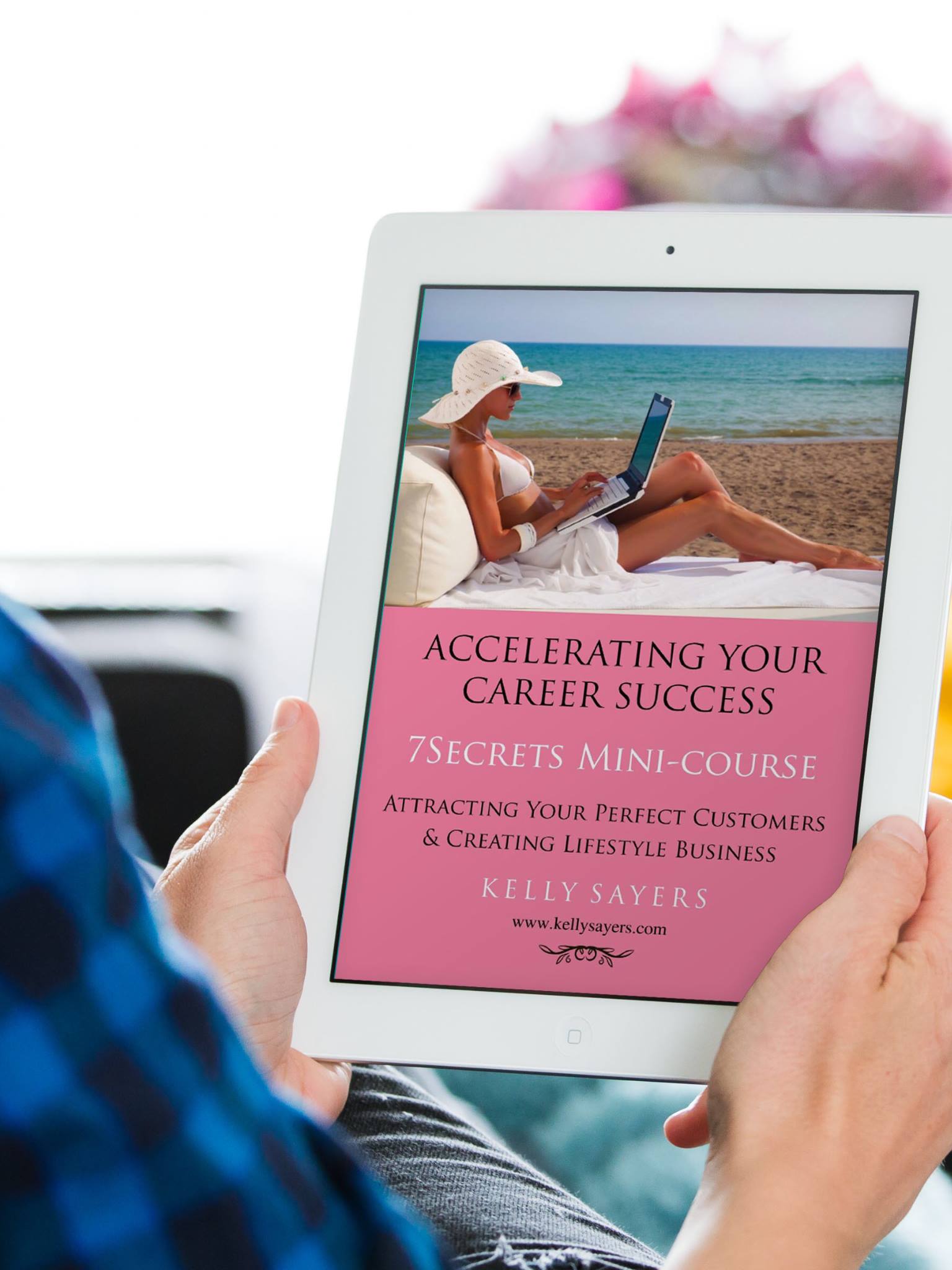 For more information www.kellysayers.com
betterlife7117@icloud.com