Keeping warm – easy ways to a comfortable home and smaller energy bills
KEEPING WARM – EASY WAYS TO A COMFORTABLE HOME AND SMALLER ENERGY BILLS
About this event
This event is to provide information to renters and home owners about actions they can take which will improve the performance of their home energy wise.
We have a fantastic panel of presenters:
Derek Ryan is a retired Physics teacher, owner builder and DIY enthusiast
Heidi Fog assists organisations and individuals drive energy and resource reduction for sustainability and liveability.
Glen Rodgers is a Registered Architect with a broad range of experience in : Ecologically Sustainable Design, Energy/Water Efficiency, Cross-Cultural Project briefs
WHY YOUR HOME IS COLD IN WINTER AND TOO HOT IN SUMMER AND WHAT YOU CAN DO ABOUT IT
We will cover:
- The cheap and easy things
- The big ticket items
- Things to consider when buying or building a home
- Heating options and future trends
Now that winter has well and truly settled in, so will the heating bills making this an unmissable event.
Parking is available off the Autumn St entrance.
Tea and Coffee making Facilities available.
Gold Coin Donation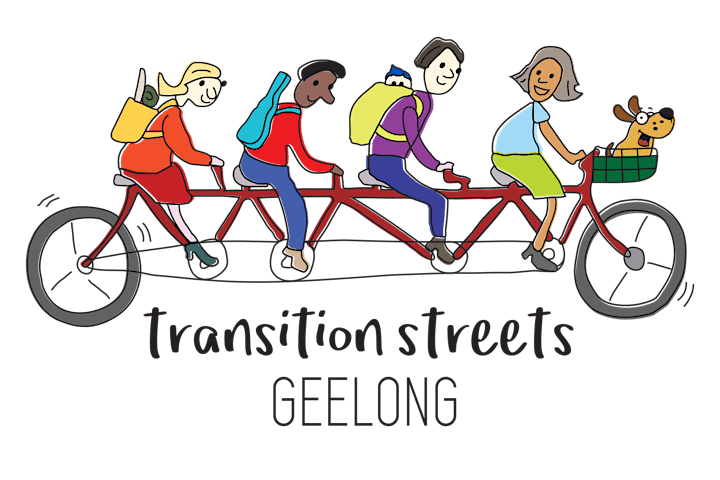 Organiser of Keeping warm – easy ways to a comfortable home and smaller energy bills
Transition Streets is a grassroots initiative that focuses on connecting and supporting neighborhoods around the issues of sustainability, giving real meaning to the phrase, "think globally; act locally".
Transition Streets are for renters and home owners. They are for linking up with our neighbours to make our homes and even our streets more energy efficient, less resources dependent (oil, coal, gas and other resources), more self-reliant with food, less wasteful, healthier and more enjoyable places to live.