Description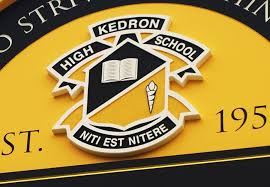 Verge Young Entrepreneur Program challenges students to take on the role of a social entrepreneur to come up with an original, innovative solution to tackle some of the world's most complex issues. Over the course of a term, students explore marginalisation as a platform from which to look at disadvantage in their world. From this, students work with real life entrepreneurs, industry experts and external organisations to devise their own social enterprises which close the gap for a marginalised group in society.
An innovative, project based learning unit; Verge involves over 300 Year 9 students across three Brisbane State High Schools. The Kedron SHS Verge Young Entrepreneur Showcase Evening is the second of three showcases whereby students will share their enterpise ideas, and finalists will pitch 'Shark Tank' style to a panel of judges. The first Showcase and Shark Tank is to be held at MacGregor State High School on Friday 28th July, 2017, and the final evening is at Brisbane State High School on Friday 11th August.
Kedron State High School is thrilled to invite you to:
Verge Young Entrepreneur Showcase Evening
Tuesday 1st August, 2017
Kedron State High School Hall
Food Trucks and Coffee Van Available from 4:30pm- 6pm
5pm-6pm: Enterprise Displays
Wander around our Gallery of Enterprises, and speak to the Verge Young Entrpreneurs themselves. Upon arrival, make sure you get your Voting Chips, so you can show support for your favourite ventures. The Social Enterprise with the greatest number of votes will receive the People's Choice Award.
Throughout the Verge program, students work with local social entrepreneurs as mentors. We are lucky to have some of these remarkable individuals sharing their enterprises in our gallery, including Words With Heart, Boomerang Bags and iYouth.
6pm- 8pm: The Lion's Den
At 6pm, join us inside Kedron's The Tiger's Cave as our finalists pitch their social enterprises 'Shark Tank' style to a panel of Judges. Cheer our social enterpreneurs on as they stand up under the big lights- and the hard questions from our judges to nab the winner's crown.
The winning social enterprise from Kedron's The Tiger's Cave will then pitch against the winners of Brisbane SHS' The Griffin's Lair and MacGregor SHS' The Lion's Den in Melbourne in September for funding, glory, honour and the chance to get their enterprise out of the classroom, and into reality.
We are honoured to introduce our esteemed panel of judges for the Kedron's The Tiger's Cave:
1. Lauren Shuttleworth
Founder and CEO Words with Heart
Lauren Shuttleworth is a social entrepreneur, gender equality activist and a Global Shaper with the World Economic Forum. She is passionate about women's and girls education, gender equality and the economic power of women and social enterprise.
In late 2014 Lauren founded Words With Heart, an eco-friendly stationery and print social enterprise that funds women's and girls' education projects. Words With Heart has also funded more than 50,000 education days for women and girls in Sierra Leone, Uganda and Cambodia in partnership with NGOs including CARE Australia and One Girl.
Lauren's work in social enterprise gender equality have been featured in publications such as Upworthy, Junkee, Mamamia, Renegade Collective Magazine and Cosmopolitian Magazine and she has spoken at conferences and events including the Women of the World (WOW) Festival, Brisbane's Finest Feminists, UN Youth National Conference, and the IMPACT Social Enterprise conference. She was named a finalist in the inaugural Social Entrepreneur category at the 2015 Brisbane Young Entrepreneur Awards and Australian winner of Chivas Regal The Venture - a global competition for the brightest social enterprises.
2. Edda Hamar
Founder and CEO Undress
Edda Hamar advocates for sustainability and ethical standards in the fashion industry. For over six years she has built a movement to educate and inspire people to choose ethically and sustainably produced clothing.

In September 2016, Edda was named a UN Young Leader for the Sustainable Development Goals; 17 Young Leaders were selected from a pool of 18,000 applicants worldwide. Edda was selected as a Young Social Pioneer by the Foundation for Young Australians in 2013 and was awarded 2015 FYA Young Changemaker of the Year.
Edda is the founder of Australia's largest sustainable fashion runway show, Undress Runways which began in 2011. Exhibiting in Australian cities, the event engages 50,000+ people every year to celebrate forward-thinking fashion designers from around the world. Showcasing swimwear to couture, Undress broadens people's awareness to a world that respects garment makers and the environment.

Today, Edda is developing an online platform where you can rent out your own clothes. It is a peer-to-peer marketing to list, discover and borrow quality clothing. The share economy for fashion. It is called UNDRESS and is currently being tested in Brisbane, Australia.
3. Elise Henry
Director – Partnerships, Advance Queensland
Elise works in the Advance Queensland team for the Queensland Government, providing funding and programs to help entrepreneurs, businesses, universities and young people create new opportunities. Elise works closely with startups, entrepreneurs and university students, and a large part of her work involves partnerships with international organisations – to give Queenslanders access to global talent.
4. Dr Vinesh Chandra
Senior Lecturer in ICT Education at QUT

Dr Chandra completed his doctorate at Curtin University of Technology in 2005. His thesis was titled "The impact of a blended web-based learning environment on the perceptions, attitudes, and performance of boys and girls in junior science and senior physics".
Prior to joining QUT, he taught in high schools for 25 years. Twenty of these years were spent in Queensland Schools in various capacities. Apart from teaching mathematics and science he has also been very active in designing innovative pedagogies to blend ICT in classrooms. He has received a number of awards for his innovative approaches to teaching. These include awards from the Vice Chancellor and the Queensland Government.
At QUT, Dr Chandra teaches in undergraduate courses in education that focus on ICT, design technology, mathematics, and science. He also supervises postgraduate research students in these disciplines.
4. Mr Joseba Larrazabal
Principal Kedron State High School
Joseba started his teaching career in Townsville as an English and Geography teacher. Like most teachers he also taught a range of other subjects such as HPE and Drama. He became an English/ Humanities Head of Department at Kalkadoon SHS in Mount Isa, which then amalgamated with another high school in town to become Spinifex State College.
After four years as a HOD, Joseba had the chance to act as Deputy Principal and after a few years acting was successful in gaining the role permanently. He worked as a DP at Kalkadoon SHS, Spinifex SC (both in Mount Isa) and Pioneer SHS in Mackay.
This is his 11th year as a Principal across three schools (Moranbah SHS, Springfield Central SHS and Kedron SHS). All three schools have provided vastly different experiences which have helped refine his leadership, knowledge and understanding of what makes a successful school.
Joseba is married to Kate and they have three daughters. He is happiest when spending time with his family, playing/ watching sport or playing/ listening to music.
Join us as we celebrate the success of our Year 9 Business students, and witness the next generation of social enterpreneurs in action.