Karrawarra's Open Day featuring Jason Trompf with a focus on ewe efficiency, breeding objectives, eating quality and CN30 initiative.
About this event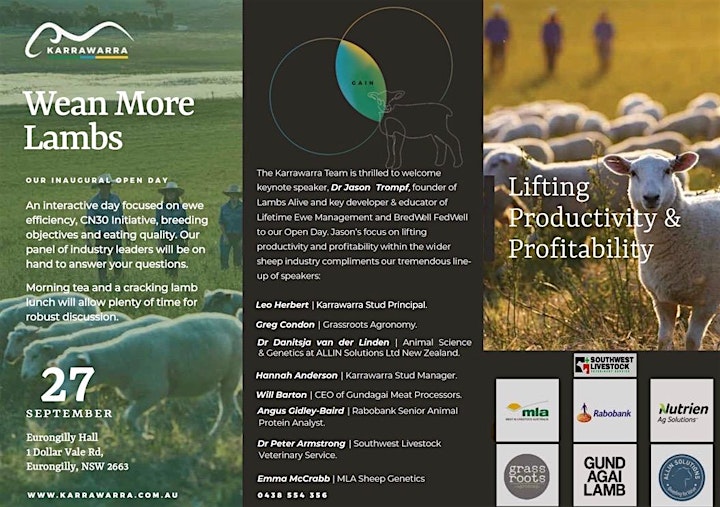 Karrawarra is thrilled to welcome a tremendous line-up speakers:
Dr Jason Trompf - founder of Lambs Alive and key developer & educator of Lifetime Ewe Management and BredWell FedWell.
Leo Herbert - Karrawarra Stud Principal.
Greg Condon - Grassroots Agronomy.
Dr Danitsja van der Linden - Animal Science & Genetics at ALLIN Solutions Ltd New Zealand.
Hannah Anderson - Karrawarra Stud Manager.
Will Barton – CEO of Gundagai Meat Processors (GMP).
Dr Peter Armstrong - Southwest Livestock Veterinary Service.
Angus Gidley-Baird - Rabobank Senior Animal Protein Analyst.
Emma McCrabb - MLA Sheep Genetics
Morning tea and a cracking lamb lunch will be provided.