Karina Lehman, Chilean/Australian singer-songwriter plays with Amla, a pro flautist and violinist A Pay As You Feel Event at Open Studio!
About this event
Karina Lehman and Amla Periakarpan's ensemble consists of guitar, harmonies, electric percussion and Violin/flute.
Karina and Amla play both original and well known songs that are mainly rooted in Latin America, and are a fresh mix of Spanish guitar, flute, violin, percussion with romantic lyrics and Latin folk rhythms. The music also incorporates elements of pop, bossa nova, jazz and folk while embracing multiple languages including Portuguese, Spanish and English.
HOW (PAYF) EVENTS WORK AT OPEN STUDIO
This event will take place INSIDE the venue
You can pay (what you feel) at the bar or via the QR code on your table
Seats are available from 3pm for meals and drinks
Show starts at 4pm on the dot
General admission and limited space!
BOOK NOW
General admission means first in best seated inside the venue on shared tables. Please note on booking that due to capacity and social distancing Open Studio tables and booths are shared seating areas with groups of up to 6, 8 or 10 people in one area.
All pay as you feel event bookings are held for 10 minutes only, after which they are released for walk ins. Thanks for understanding.
Please note Open Studio has a NO scan NO entry policy.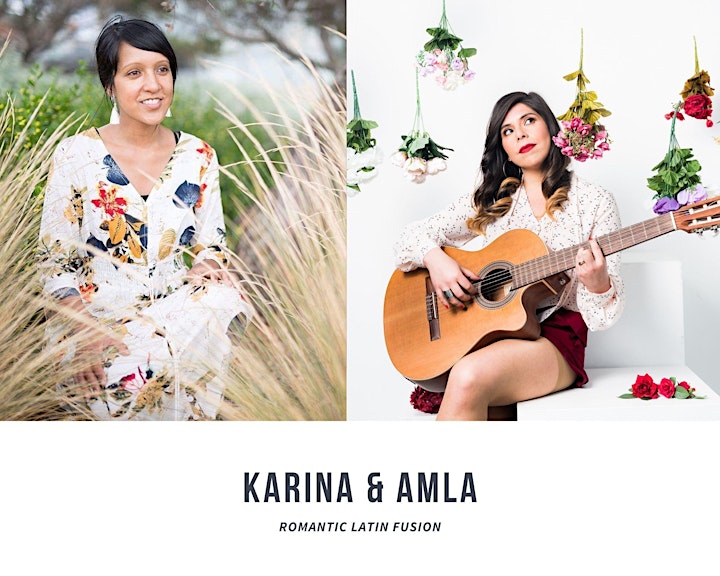 Organiser of Karina Lehman and Amla Periakarpan Duo - PAYF Event