Kaleidoscope Job Readiness Workshop Series for Migrant Women - Essentials
Sales Have Ended
Registrations are closed
We are no longer able to take registrations for this session, however you can sign up for the upcoming series here https://www.kaleidoscopeinitiative.com.au/newcomers/migrant-women-job-readiness-workshops/
Sales Have Ended
Registrations are closed
We are no longer able to take registrations for this session, however you can sign up for the upcoming series here https://www.kaleidoscopeinitiative.com.au/newcomers/migrant-women-job-readiness-workshops/
Kaleidoscope's Job Readiness Workshop Series for Migrant Women to boost your employability and confidence in job seeking skills - ESSENTIALS
About this event
Kaleidoscope Job Readiness Workshop Series for migrant women is a workshop series designed to improve the employability skills of migrant women who have been affected by COVID-19.
Workshops are funded by Lotterywest and delivered in the City of Canning, City of Swan and City of Stirling locations in partnership with Kaleidoscope Initiative and the Chung Wah Association Inc.
Workshops are delivered in two streams:
Level 1 - Job Readiness Essentials
Level 2 - Job Readiness Advanced
Eligibility for attendees:
This October workshop series is the Job Readiness - Essentials stream.
To attend this program you
must have limited or no work experience
have a good level of work ready- English (Level 3 certificate or higher).
If you do not meet this criteria then you may be eligible for the Level 2 Job Readiness - Advanced series. Check out the Advanced eligibility criteria to see if this is more suitable.
Program outcomes:
By the end of this program you will:
become job ready
have boosted your confidence
have gained knowledge of job service providers and relevant tools that may assist in your job hunting.
Workshop Schedule (11 October - 15 October 2021) - 5 DAYS
8:45 am to 9:00 am : Sign in to event and pick up name tag
9:00 am to 2:30 pm : Workshop
The following topics will be covered in the job readiness workshops.
11 October 2021, Monday
Developing your networking skills
Career strategy
12 October 2021, Tuesday
13 October 2021, Wednesday
Cover letters
Interview skills
14 October 2021, Thursday
Australian workplace culture
LinkedIn for job searching
* You will need to bring your laptop/ tablet or phone so that you can update your LinkedIn profile in the session. Please advise in your registration if this is not possible.
15 October 2021, Friday
Wellness and Family and work planning
Note: when you register, you are registering for all five days of the workshops. You must attend all sessions as per date and times shown above.
Lunch: Please bring your own lunch. Morning tea will be provided.
The last date to register for these workshops is Thursday 7 October 2021.
Numbers are limited to 15 people. We will confirm you are eligible for the program. If we are oversubscribed then we will put you on waitlist and advise you if a spot becomes available.
Photography/Video Consent: Participants at Kaleidoscope Initiative and Kaleidoscope Mentoring Program events may be photographed or filmed during the course of the event. By attending a Kaleidoscope event, you agree to be photographed or filmed and give consent that these images may be used for media or promotional purposes. Photos may be shared by Kaleidoscope Initiative with community and employee partners for promotional purposes. Kaleidoscope Initiative will consider reasonable requests to not be photographed or filmed. Please advise the event organisers if you do not wish to be photographed.
Newsletter Subscription: Great news, by registering for this event you will automatically sign-up to receive the Kaleidoscope E-newsletter where you will get useful information about upcoming programs, events and resources. Don't wish to receive our newsletters, no problem, you can opt out at any-time at the bottom of the newsletter.
Partner Organisation
This series is run in partnership with the Chung Wah Association Inc.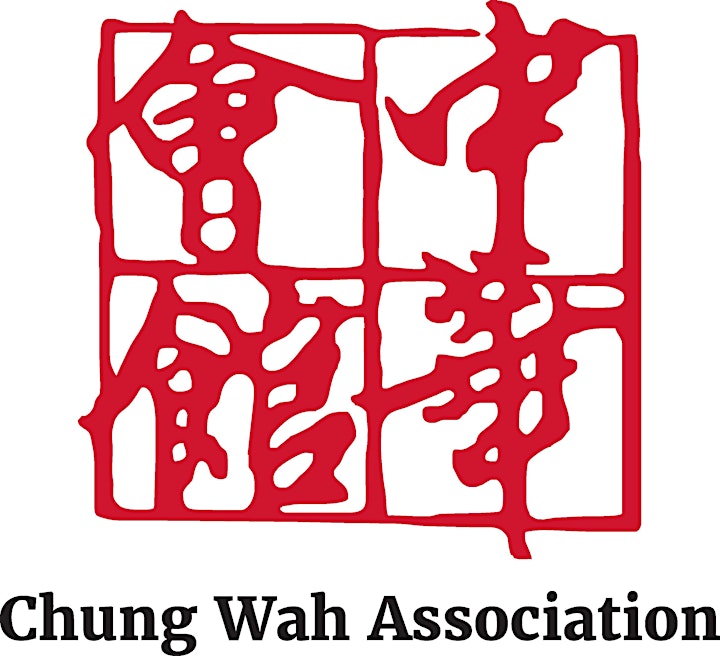 Organiser of Kaleidoscope Job Readiness Workshop Series for Migrant Women - Essentials