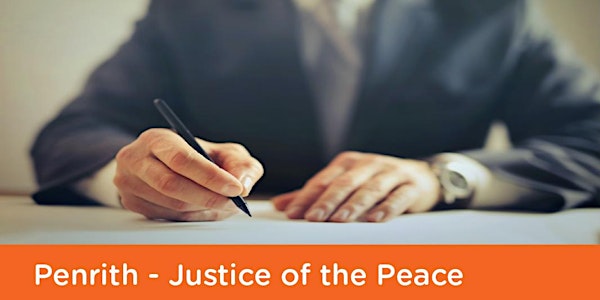 Justice of the Peace: Penrith Library - Friday 8th July
Location
Penrith City Library - Joan Pearson Room
601 High Street
Penrith, NSW 2750
Australia
Justice of the Peace - Penrith Library
About this event
Terms and Conditions
- Bookings essential.
- Please be at the library 5 minutes before your booking.
- Justices of the Peace will sign a maximum of 10 documents per booking.
- Maximum of 1 booking per day.
- No more than 1 person is allowed with the Justice of the Peace at a time.
- Health and Safety protocols must be followed.
- Please bring your own pen.
- Call library staff on 4732 7891 if you need to cancel or change your booking.
- NSW Justices of the Peace are not authorised to certify documents identifying a 'face as a true likeness'. AHPRA documentation of this nature can only be certified on the Thursday Justice of the Peace session at Penrith Library.