Just Rock It

Saturday, 21 January 2017 from 10:00 am to 4:00 pm (AEST)
Event Details
Make 2017 the Year to Shine!
Be Brave. Stand Tall.
Fake it till you Own it.
 All at the Happiness Hub  - Albion - BEST Venu 
You will FREE Copy of my latest book - Leadership Attitude worth $28! 
As Amy Cuddy once said in one of my favourite TED Talks – 
"Don't fake it till you make it. Fake it till you become it" 
Stop Peddling. 
Delete Busyness.
Gain that Confidence.
Grab the Steering Wheel.
Take charge of your mindset, leadership and life.
START NOW.
OWN IT!
Sonia McDonald CEO & Founder of LeadershipHQ who was recently named in the Top 250 Influential Women Leaders across the Globe by Richtopia and Author of her new book Leadership Attitude will share her stories, experiences and insights. She will make YOU ROCK in 2017.
She will inspire, empower and change your leadership mindset!
Why Faking it works! 
Discover why Mindset and Attitude Matter.
Build Confidence and Resilience that matters.
Find out how to take Control and take Charge. 
Discover your Leadership and Be the Leader you want to be. 
Learn techniques to create a Brilliant Brand.
Discover the Srengths, Purpose and Talents inside YOU.
Create the FOCUS to be the BEST Version of You. 
Build amazing connections.
Own IT in 2017!
Be Courageous - and Stand TALL.
Rock it and SHINE!
Fake it till you OWN it!
Join Sonia and a group of amazing leaders across Australia in this first time event to change, grow and build connections which will make you truly ROCK for 2017.
"It is a good wrap up to talk about leadership mindset and Sonia is a very inspiration speaker. I really enjoy her workshop."

"This workshop is perfect in many ways - content, pace, attitude, slidepack, speaker. Love it."
"I found Sonia engaging and energetic. Her energy was great and think she did a really great workshop."
Don't miss your SPOT - Be Brilliant! 

You will FREAKIN Love this workshop
Price Includes an amazing light lunch 
Spaces are Limited...! Yes Big Time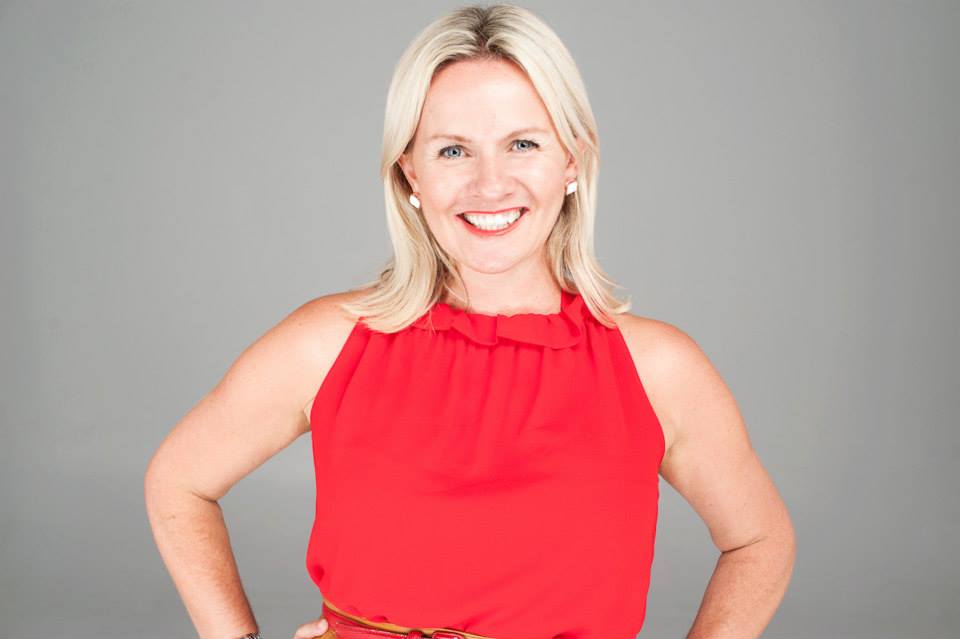 Sonia is BEYOND passionate about what she does. Her workshops are REAL. She brings authenticity, inspiration and fun to all her workshops as she creates real change, action and growth. She will empower you. She loves to make a difference. Her purpose is everything. She wants to build a world where we all see ourselves as leaders. Take charge of your leadership, life and goals. Make it happen. 
Remember YOU ROCK!
When & Where

Rivercity Labs
183 Wickham Terrace
Spring Hill, QLD 4005
Australia

Saturday, 21 January 2017 from 10:00 am to 4:00 pm (AEST)
Add to my calendar
Organiser
 Our Why is to build Great Leaders & Leadership. We are the leaders of Great Leadership. 
The amazing LeadershipHQ team have over 30 years experience in delivering high impact, brain friendly and empowering leadership programs and events. LeadeshipHQ partner with organisations in delivering leadership programs and coaching, cultural alignment and development, business strategy, leadership assessments and diagnostics and online programs and resources. Our tribe of experts are some of the best in Australia.

They have worked with some of the Globe's top organisations and executive teams to create exciting new leadership approaches and programs. They have been responsible for inspiring leaders across the globe to believe in themselves and their leadership abilities. They have spoken across the globe on leadership and have inspired and coached 1000's!
Sonia McDonald CEO & Founder of LeadershipHQ's is also the tribe's key facilitator, thought leader, executive leadership coach to CEO's and Entrepreneurs and keynote speaker in the field of leadership development, neuroscience, change and strategy.  She is an expert in building great leadership and leaders across the globe. She is well known for her innovative and engaging approach to leadership, organisational development and neuroscience as it applies to leadership. 
LeadershipHQ's tribe present fun, engaging and practical programs – the kind where time passes before you know it, and you don't want these programs to end. Their programs and workshops are about change, growth and action.
You can find the LeadershipHQ team presenting at many formal and informal leadership events and conferences too around Australia.  
Find out more today how we can work with you at 1300 719 665 or info@LeadershipHQ.com.au
www.leadershiphq.com.au
www.soniamcdonald.com.au