Description
JURASSIC PARK GOT IT WRONG: THE KING OF GORE, 15-HORNED DINOSAURS AND OTHER AMAZING DISCOVERIES FROM UTAH
Presented by Adventure World
Despite their popularity at the box-office the Jurassic Park and Jurassic World movies got it wrong! The popular film franchise draws upon dinosaur discoveries made in the 1980s, ignoring amazing modern discoveries that are being made in places like the Grand Staircase-Escalante National Monument in Southern Utah; a veritable fossil goldmine.
Join us for an exciting evening as geologist Dr Eric Roberts, from James Cook University, maps out the latest dinosaur discoveries from the late Cretaceous period (some 95-70 million years ago) of Southern Utah, and the dozens of new species of dinosaur that have already been discovered there.
Learn about Tyrannosaurus Rex's great-uncle, discovered in 2013, and aptly named Lythronax arrestees - the King of Gore - which is older than T-Rex by about 10 million years. Marvel at the amazing 15-horned dinosaur known as Kosmoceratops richardsoni and the rhino-like dinosaur with an enormous head, the Utahceratops gettyi. Discover how new flora and fauna finds are changing what we thought we knew about how the dinosaurs of this period looked, evolved, and the environments in which they lived.
Discover what the future holds for this paleontological gem, where future work is headed and what efforts are being made to date and correlate new dinosaurs with famous dinosaurs found in fossil-rich sites from Alberta to Mexico.
6.00 pm - Welcome drink and viewing of fossil displays. Discover thrilling journeys to Utah at the Adventure World travel booth
6.30 pm - Talk and Q&A

The evening is presented in association with Adventure World

ADVANCE BOOKINGS ESSENTIAL
Cash-only tickets available at the door subject to availability.
Image: Artist's impression Kosmoceratops richardsoni and Utahceratops gettyi © Lukas Panzarin
---
Presented by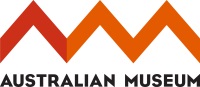 Supported by