Description
You got into business to make your mark and to make a difference. Right?
But no one told you that working in a small business, especially from home, could be so challenging and how you must push yourself to get your name out there or how lonely it could be.
At the Forest Lake Business Growth Club, we get that.
"I started this breakfast because I want to help local businesses connect, grow and work together. Sometimes it does not have to be about competition but how we can work together in our community to life each other up. Standing in front of crowd was not easy for me but I knew I wanted to make a difference." Lynne Spalding, founder of Forest Lake Business Growth Club.
Every month we:
get to hear from people in business just like you as




our two guest speakers

share a delicious breakfast


and network with other Forest Lake businesses
"I've been to many networking events that say they focus on small business but don't really get where I'm at. So many are all about formality and how many business cards you can hand out but not this group. The people who come are just like me – looking for local area connections and who get what it is like to be in business for yourself and by yourself. It is not about self-promotion; it is about growing together. I love that."
-Annette Densham, Publicity Genie

GUEST SPEAKERS
Dee Douglas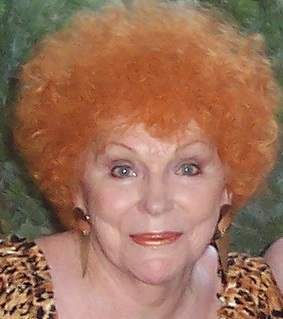 For most of her working years, Dee Douglas was a small business owner and survived the many 'ups & downs' that most owners encounter.
The experience gained from those years was valuable when she accepted a high-level role in a large company for the last 10 years before retiring. Dee is proud to state that she may not be 'education smart' but she surely is 'experience-smart'!
Some of that 'experience-smart' has resulted in being awarded 'Rotarian of the Year' in her Rotary club, 'Paul Harris Fellow' in the same club and 'Toastmaster of the Year' for her District that covered Qld, NT & Papua New Guinea in those days.
Dee has been a leadership and communication coach for over 10 years and finds the most rewarding moments are watching people grow in self-confidence. A self-confident person knows that no matter what obstacles come their way, they have the ability to get past them.
After this session you'll walk away with many tips to help you make a great first impression and feeling more confident about presenting your business to a client or to a group.

HOST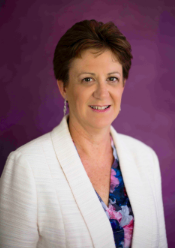 Lynne Spalding, founder of RICE Business Coaching and Financial Controlling Services, is a calm, organised presence in your office, on the phone or by email. A MYOB/Xero specialist and small business consultant, Lynne brings more than 30 years of experience in accounting to each client project. Her passion is small business and her goal is to help take the stress out of being a small business owner and help you achieve your goals.