Description
5:30 - 9:30pm. April 4th, 2018
It's the first week of the "Easter School Holidays" & Open Air Movie Nights are throwing an incredible party to celebrate!!
Get lost in the fun & games @ The Shed, Aussie World...

Once the doors shut to the public on Wednesday 4th April, this Sunshine Coast theme park will re-open at 5:30pm for our Movie Night guests!
Kicking off with an hour and a half of live accoustic music & Stockshed Speedway Dodgems (bumper cars) it's an all out spectacular!!!
There will be fairy floss, popcorn, ice creams, meals and a bar all open for sale.
Prize Giveaways from 7pm & the feature film Jumanji (the 1995 classic) screening from 7:20pm.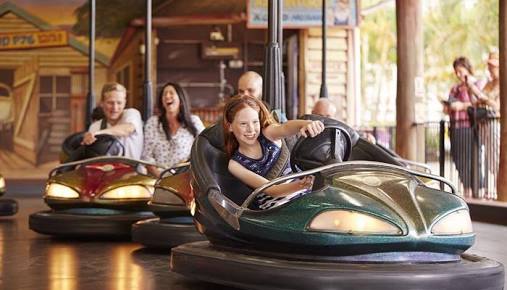 5:30pm - 7:00pm:
Gates Open with Live Music | Stockshed Speedway Dodgems (bumper cars) | Food & Drink
7:00 - 7:20pm:
Prize Giveaways | Announcements
7:20 - 9:20pm:
Feature Film - Jumanji