Description
Soul Session for a modern woman
Women's Circle to relax and connect
***only 12 spots available***
***Early Bird price until 22nd of July 35 AUD (full price 45 AUD)***

"This was one of my most healing experiences, surrounded by beautiful souls without any judgement. This was definitely not even near to what I thought is gonna happen in the circle!" (Maarja Sarap)
If your middle name is "hustle" and you are constantly on the go, always planning the next thing ahead and often feeling guilty for taking time off to rest I'm inviting you to a very special and perhaps different event that you've attended so far.
Join me and an intimate group of women for a 2-hour soul session where your only goal is to deeply relax and pamper yourself.
It's going to be an evening filled with meditation, light movement, journaling and sharing from the heart. There will be healthy snacks and drinks available.
Clothing: Wear something comfortable.

These are some of the examples of how women have felt before the soul session and the shifts they've had in less than 2 hours:

from feeling nervous and anxious >> relaxed and confident
from feeling scattered, irritable >> connected, calm and having clarity
from feeling tense, stressed and lack of direction >> having clarity on direction and their next step
from feeling overwhelmed and lonely >> feeling light and connected
from feeling off balance >> feeling grounded, optimistic and hopeful
The event is available only for women because magic happens when women come together and it will allow us to feel the true power of connection and cooperation over competition.
Perhaps you've read that self-care is crucial and you know the importance of taking time off, but you haven't really got your head around it.
Well, it's time to embody it!
Your projects, business, and big vision need the very best version of you. The version of you who don't run out of energy and who knows how to relax and allow for time to be just herself.
This is your invitation to give yourself a 2-hour break and deeply relax.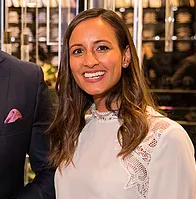 "I attended my first ever Women's Circle in February 2018 and what an experience! I was initially apprehensive and did not know what to expect. I run my own business, and often I'm stuck in a masculine energy pushing to get work completed. The Women's Circle allowed me to embrace my feminine energy in a room with like-minded beautiful women. I felt the room grow with love, light and feminine energy and walked away filled with so much gratitude. If you're stuck in your masculine, fast-paced lifestyle, I'd recommend attending a Women's Circle to reconnect with your feminine energy and surrender to the universe!" (Bernadette Christie-David, Finance Broker, Sydney)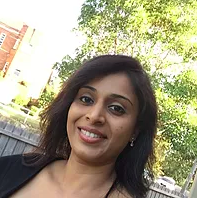 "Today was my first ever female circle experience and my God it was out of this world. I am one who is extremely good at masculine energy and slowly but surely I am getting to know that it's ok to be unapologetically who I am. Thank Ly for the session, visualisation, meditation, dance, sensual movements, blessings to each other, reading and all this within an hour!!!" (Sha Sunder, Manager, Sydney)
"I've been going to Ly's Women's Circles for a year now and it's become an essential piece of my self-care. It's a place where you can disconnect from the BS and get real. Not self help-ish in the sense that 'we should all feel good all the time', but a connection to yourself as you truly are in the moment. It is so refreshing and soul-nourishing to have that time in a beautiful safe and loving space with like-minded women. I've always been better off after going and have met a lot of great friends in the group!" (Kathleen Duff)
Organizer of July Zensual Souls: sisterhood.connection.radiance
Ly Aunapu is a certified Transformation Coach, mentor, accredited Journey Practitioner, creative writer, podcast host and workshop facilitator. She is on a mission to encourage women to be bold and courageous so that they can achieve the unexpected on their own journey, dare to let go of their insecurities, face their fears, own their failures, celebrate their blueprint and live their truth.
Despite being a published journalist since age 16 and obtaining a masters in journalism, Ly found later in life passion for helping women. Recently she has also shared her own journey with losing her hair to alopecia and embracing being bald and bold.
She works spreading her message globally through workshops, coaching women one-on-one, facilitating Women's Circles and by supporting her community on social media. She has given workshops and talks at various organisations such as Westpac, Commonwealth Bank, CrossFit Active, Oski Yoga. Her work has been published in the Elephant Journal, Thrive Global, Insight Timer meditation app amongst other publications. She has lived in 6 different countries and is currently residing in Sydney. https://www.lyaunapu.com/