About this Event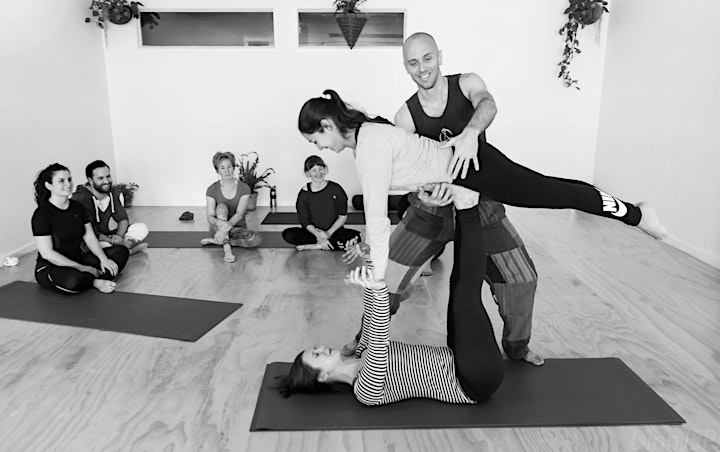 Join us for a taster workshop in Object Manipulation or Partner Acrobatics these school holidays. Classes are an hour long and taught back-to-back.
10AM - Acro Yoga/Partner Acrobatics - Mixing together partner acrobatics and acro yoga, this workshop will introduce you to various sequences and flows of movement. We would love to see as many households working together as possible in this group activity however if you attend alone we will place you in an appropriate group.
11AM - Object Manipulation - Juggling, hula hooping, diabolo, poi, plate spinning and more. A range of circus items in one place for you to have a go at. Beginner friendly and great fun for all ages.
There are no prerequisites for these workshops so you can come to just one or all eight. New content is taught every session.
Children under 15 must attend with an adult. We would love to see families and households working together and taking the skills away to try back at home.
Come along for back-to-back workshops for an extra fun day out.
Spots are limited so get in quickly!
Workshops are co-ordinated and run by Kaleido Company - www.kaleidocompany.com.au
Sponsored by 68 Waverley Church and Community Centre - Living Grace Dianella