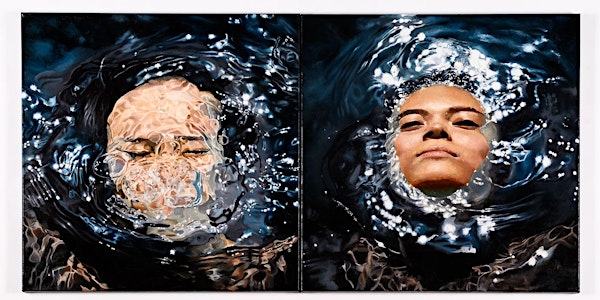 July Openings: ARTEXPRESS 2022, Linda Kruger and Natalie Popovski.
Location
Tweed Regional Gallery & Margaret Olley Art Centre
2 Mistral Road
South Murwillumbah, NSW 2484
Australia
Sales Have Ended
Registrations are closed
This event has SOLD OUT. You can still register to be on our waiting list.
Join us for the Official Opening of 'ARTEXPRESS 2022', 'Vessel' by Linda Kruger, and 'Absorption' by Natalie Popovski.
About this event
The Gallery is delighted to welcome you to opening celebrations for 'ARTEXPRESS 2022', 'Vessel' by Linda Kruger, and 'Absorption' by Natalie Popovski.
Official Opening 6.00pm for speeches at 6.30pm
Guest speakers include Uncle Victor Slockee, and ABC Radio producer and presenter David Rutledge.
Light refreshments provided.
About ARTEXPRESS 2022
ARTEXPRESS is an annual exhibition featuring a selection of outstanding student artworks developed for the art-making component of the HSC examination in Visual Arts in NSW.
The works selected for display in ARTEXPRESS 2022 at Tweed Regional Gallery & Margaret Olley Art Centre includes a broad range of approaches and expressive forms, including ceramics, collection of works, documented forms, drawing, graphic design, painting, photomedia, printmaking, sculpture, textiles and fibre, and time-based forms.
These impressive and highly resolved bodies of work demonstrate the creativity and resilience of students in what was a challenging year, and provides insight into the issues important to them.
About Vessel
In this exhibition, Linda Kruger celebrates everyday objects. Her subjects range from rough-hewn hollow forms to detailed and contextualised still lifes. Some vessels are stripped back to the essentials, inviting us to enjoy whatever histories and associations they may conjure — hollow, and yet far from empty. Other forms appear in unexpected contexts, suggesting story and character without completely giving up their secrets.
About Absorption
Artist Natalie Popovski asks to be invited into the homes of specific individuals and then creates still life paintings from the seemingly insignificant corners within their home as she try to understand what drives them. "Some of these people I knew prior, but most are complete strangers who I convinced to let me peer into their homes with the email subject: "May I paint you?" As it turns out, few people say no to being a muse."
Event Photography
Please note photographs may be taken at this event for reporting and social media purposes, please advise Gallery staff on arrival if you do not wish to be photographed.
Cancellations
As places are strictly limited due to social distancing measures, if you can no longer attend please cancel your booking by following the link in your booking confirmation email so that others may book their visit.