July Juggling is a part of Kids Like Us's wellbeing mission. Our aim is to provide a fun and engaging program for kids during the holidays.
About this event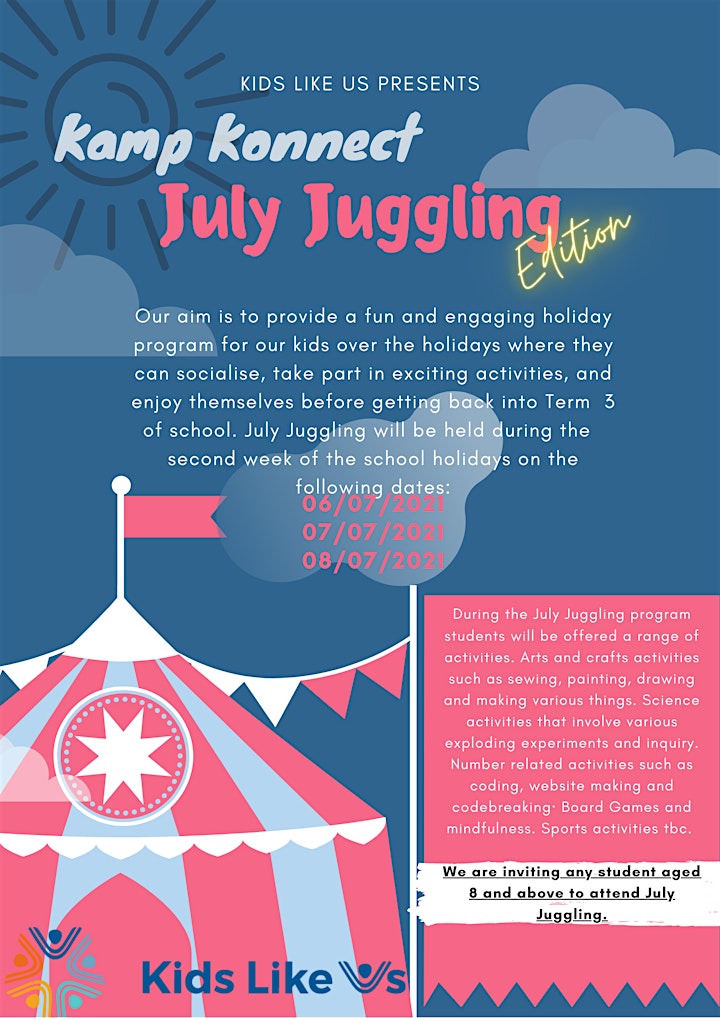 Organizer of July Juggling
Kids Like Us is an entrepreneurial community organisation providing support, opportunity and understanding for 2e young people. Through engagement with young people, families, educational providers and the wider community, we work to increase the awareness and acceptance of 2e profiles in young people.