Description
We are running Dual Themes for these school holidays of 'Camping Under The Stars' and 'Unicorns and Rainbows'
Come along to our fun and educational class where you will learn to make colourful 2D and 3D fondant toppers as well as decorate your cupcakes... Best part? You get to eat them afterwards!!
WHAT'S INCLUDED:
1 hour of hands-on teaching, 4 cupcakes, buttercream frosting, fondant to make 4 toppers, and a windowed presentation box to take your cupcakes home in.

Students will have full use of all tools and ingredients necessary to complete the class.
See our website for more information.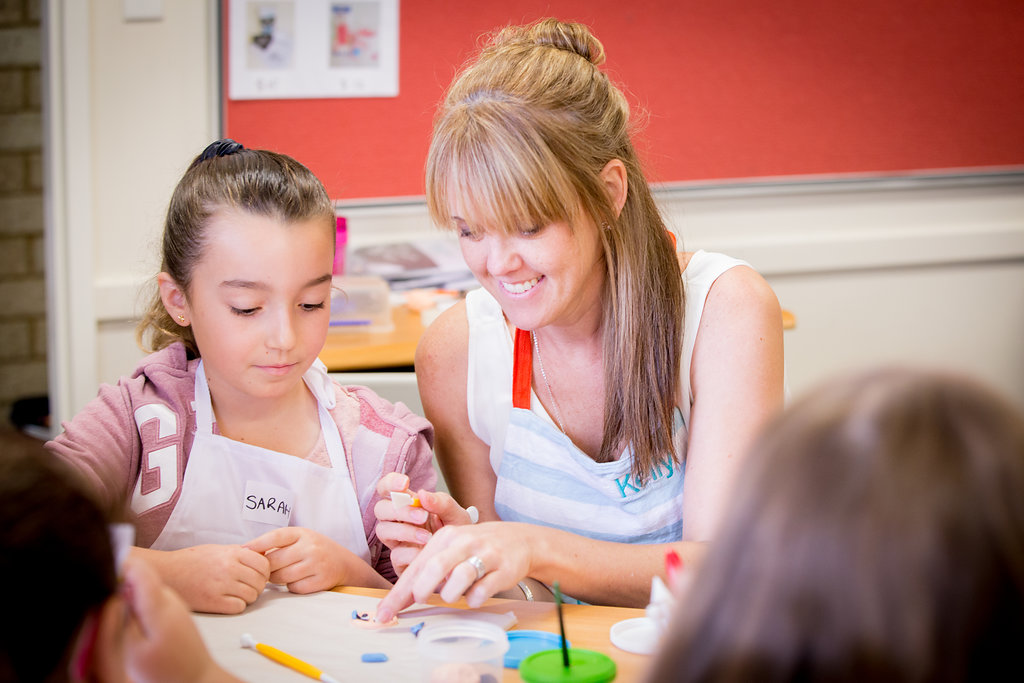 We absolutely love to inspire children through the art of decorating to find pure joy in their creativity. The best part is seeing their little faces light up with excitement and pride during the class.
It's also a learning experience…
Differentiating between two-dimensional and three-dimensional objects
Using cutters and tools to make various shapes and patterns
Rolling, kneading, cutting and shaping fondant all contribute to developing fine-motor skills and hand-eye coordination
Help build confidence and sense of achievement
And children learn a new skill
What Parents Had To Say…
Great fun, new skills in a supportive environment. Thank you for extra support and positivity you offered Lana. Louisa Logan.
Thank you, the boys really enjoyed it! They want to know when they can come along to another one. Lene de Lange.
Accessible, fun, well presented good group size, reasonable price and good location. Shannon Meyerkort.