Description

Join Us at Clarence Professional Services for Complimentary Drinks!
What if

....at the next event you went to, how you engaged with the speakers, the content and your fellow attendee was fun and truly engaging, and you weren't even tempted to check your emails?

.... the next online event you went to, you weren't secretly multi-tasking whilst telling yourself you were listening to that webinar?

.... audiences were so engaged that the brands that want to engage with them built truly valuable relationships and accelerated their lead generation?

....the audiences behaved exactly in the way that you want them to, and were having fun at the same time? From telling their friends about going to the event, to sharing with their social network the content that they enjoyed

This nirvana might be closer to reality than you think. Theresa Lim shares her learnings as CEO & Founder of Play2Lead, after a few months from launching her first product PointedQ.

Theresa Lim is entrepreneur with a passion for mobile technology and education. Prior to Play2Lead, Theresa spent the last 20 years working at blue-chip corporations such as ThoughtWorks, Andersen and Vodafone leading teams in Sales and Marketing, Finance as well as Management Consulting engagements.

In 2006-7 she was also co-owner and part of the management team at Voxalot, a VoIP startup.Theresa is a qualified CPA and holds an MBA from the Australian Graduate School of Management. Theresa is also the proud mom of two young boys who thinks she builds video games. The last time Theresa was truly addicted to games was when she was playing solitaire instead of studying for her HSC.

She is working with her team to finish the alpha stage of her next product, TARGiT, which she demo'd at TechCrunch San Francisco late 2013 (techcrunch.com/2013/09/08/targit-is-a-marauders-map-for-business-networking-at-events/). TARGiT is the Tinder for Networking using beacon technology, and was inspired by...drumroll...Harry Potter's Marauder's Map.

In 2011, Theresa wrote the world's first personalized children's storybook app that will let you embed photos of your child and his/her mother into the story and was HOT in the App Store for several months, and years later was copied by Weird Al Yankovic (thanks Weird Al, imitation is the finest form of flattery).

She is also a recent google glass explorer.

Connect with Theresa:

~~~~~~~~~~~~~~~~~~~


*** Men welcome too!! *** A not to be missed event!!

Event Starts @ 6.30 pm ::
6.00pm arrival so you can find a seat, grab a drink & meet fabulous people
WE ARE LOOKING FOR SMW SPONSOR (S)
There are so many things I would like to do with the group, that I cannot do. Seminars, courses, workshops, special guest presenters... just to name a few.
I am looking for a sponsor that also has more to give than just money - to continue to support the growth of the group.
Please note: Social Media Women is held on the 2nd Tuesday of every month February - November.


Register here for our 8 July event

Date: Tuesday 8 July 2014

Time: 6:00pm - 8:30pm

Venue: Clarence Professional Offices

Level 11, 65 York Street, Sydney, NSW, 2000
*** Men welcome too!! ***

Meet amazing women and men as well as discussing
the ever changing world of social media.

The open discussion about social media is one of the best parts of the event. So bring your social media questions for the group to answer.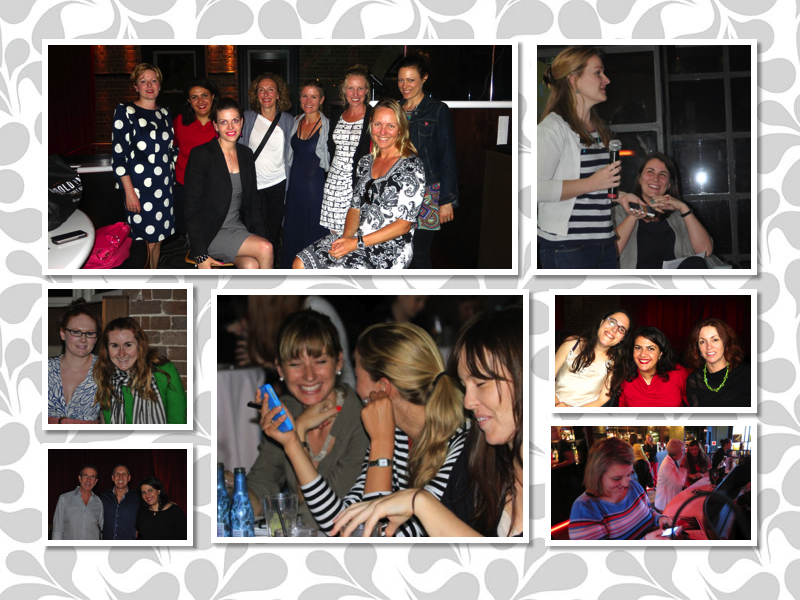 Please note: Photographs are taken at the event. These photos are posted online & are used online & offline at the organiser's discretion.
~~~~~~~~~~~~~~~~~~~
Nancy Georges,

Social Media Women Organiser is running a great new program for retailers and business owners, click image to find out more: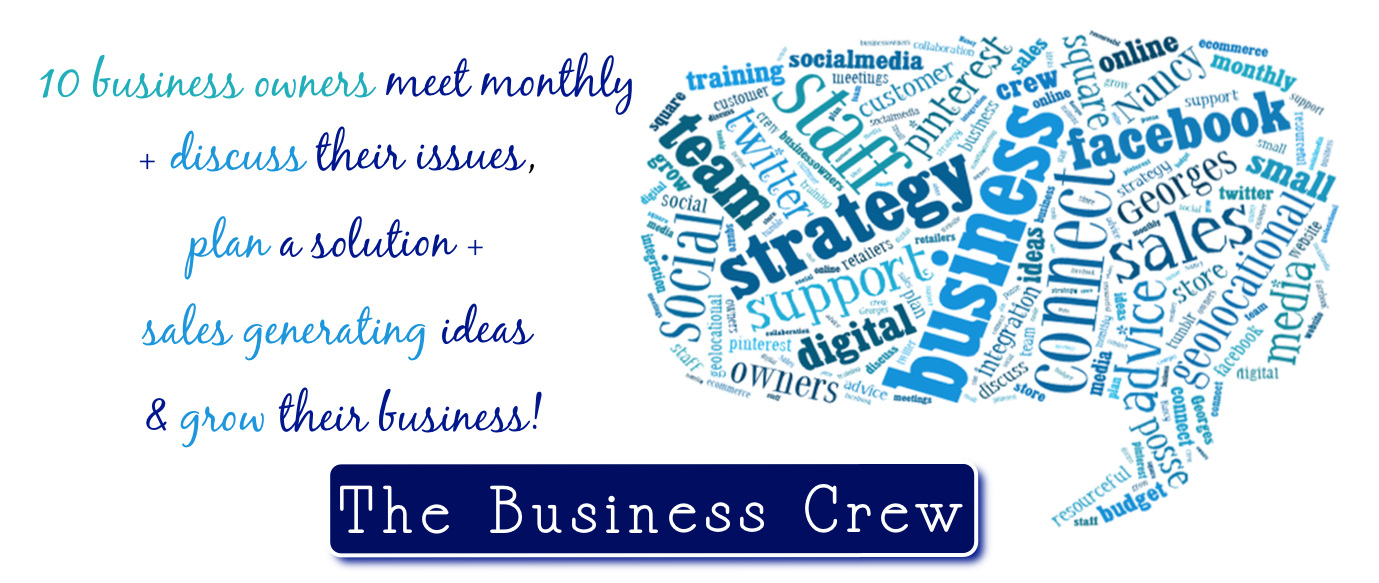 ~~~~~~~~~~~~~~~~~~~


~~~~~~~~~~~~~~~~~~~


THANK YOU!
I can't run these events without your help! A HUGE Thank You to:
Photos: Judith Cantor
~~~~~~~~~~~~~~~~~~~


CLARENCE PROFESSIONAL OFFICES
Thank you to our venue sponsors!!
We couldn't hold the events without them!
Clarence Professional Offices we offer the flexibility of serviced offices in a prime Sydney CBD location with a support team of seasoned professionals on hand if you need them. Our virtual offices are perfect for work at home professionals - with everything you need from receptionists to bookkeeping and occasional boardroom facilities.

The Clarence Professional Office approach to serviced and virtual offices is unique, warm and welcoming and delivered with uncompromised professionalism. We empower our clients with state of the art technology and the ability to actively network amongst each other to drive business results.
Level 11, 65 York Street, Sydney, NSW, 2000
www.clarenceprofessionalgroup.com.au
p: 02 8215 1500
~~~~~~~~~~~~~~~~~~~