Description
JOURNEYING TO JORDAN: ADVENTURES IN ARCHAEOLOGY
Presented by Adventure World
Join us on an archaeological journey through Jordan, over 8,000 years in the making, to the ancient cities of Pella, Petra and Jerash. Discover first-hand what it's like to be an archaeologist working in the Middle East uncovering Bronze and Iron Age city walls, palaces and temples; Greek and Roman townhouses, theatres and colonnaded streets; Byzantine churches and industrial workshops; and an early Islamic cityscape, brought to a sudden end by a massive earthquake.

The archaeological site of Pella in Jordan has been continuously occupied for more than 8,000 years! Stretching from the beginnings of settled life in the Neolithic to the dense urban environments of the Late Antique world. Hear about the highlights from 50 years of excavations from archaeologist and Director of the Pella Excavation Project, Stephen Bourke (USYD).
This talk will discuss some of the major discoveries made over the years, and their significance to on-going research on the history of the southern Levant, the birthplace of all the major monotheistic religions and the well spring of Western Civilisation.
6.00 pm: Welcome drink. Discover thrilling journeys to Jordan at the Adventure World travel booth
6.30 pm: Talk and Q&A

The evening is presented in association with Adventure World

ADVANCE BOOKINGS ESSENTIAL
Cash-only tickets available at the door subject to availability.
Image: Pella, Tell Excavations © Pella Excavation Project
---
Presented by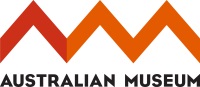 Supported by