Enjoy a trip to Thailand this Christmas Day (well, your tastebuds anyway!)
About this event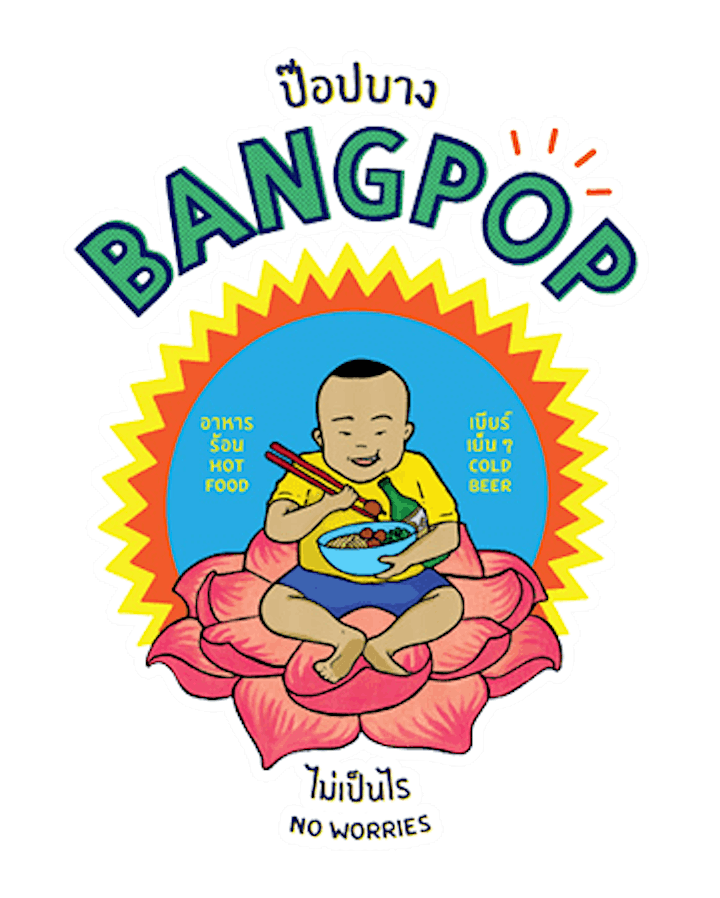 BangPop - situated right on the Melbourne Yarra Riverside, lunch combined with our fruity selection of drinks, Christmas Day will feel like a trip to Thailand!
Choose from the chef's carefully selected sharing banquet menu or Fatboy's BigBang Menu if you are looking for something a little bit more special!
Children and Vegan-Friendly menus are available also. Read on for more details!
The Menus
Sharing Banquet :: $79 per person + Booking Fee
Our fantastic Christmas menu created by our chef especially for the occasion.
Download the sharable menu here
Sharing Vegan Banquet :: $79 per person + Booking Fee
The vegan version of our Sharing Banquet menu. To arrange this menu simply indicate how many vegans there are in your group at the time of checkout.
Download the sharable menu here
Fatboy's Big Bang Christmas Day Menu :: $149 per person + Booking Fee
Chef has really gone all-in on this menu! An amazing premium selection of seafood, wagyu and, duck that also showcases some further Pan-Asian influence. This menu will be served next door in our more intimate space. Unfortunately, due to the style of this menu we are not offering any further dietary adjustments on this menu however, we can arrange a gluten free dessert.
Download the BigBang menu here
Optional Under 15 Menu :: $49 per child + Booking Fee
We understand that some children are picky so we have the option of allowing the little ones to share with you or you can arrange the special kids menu. For further detail on how to arrange read "Children" below.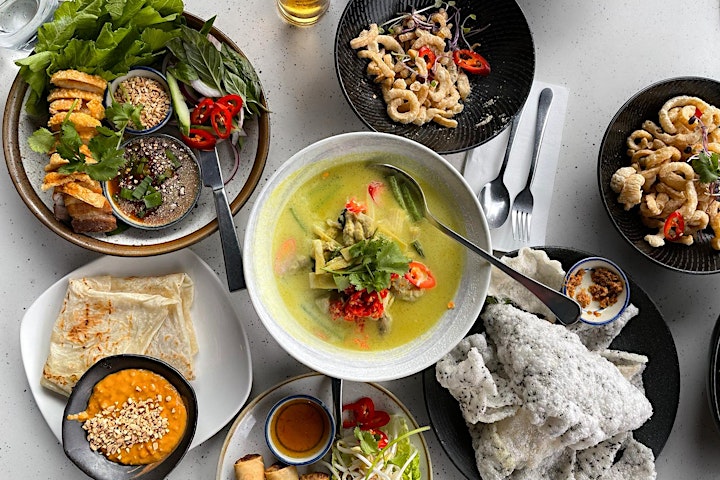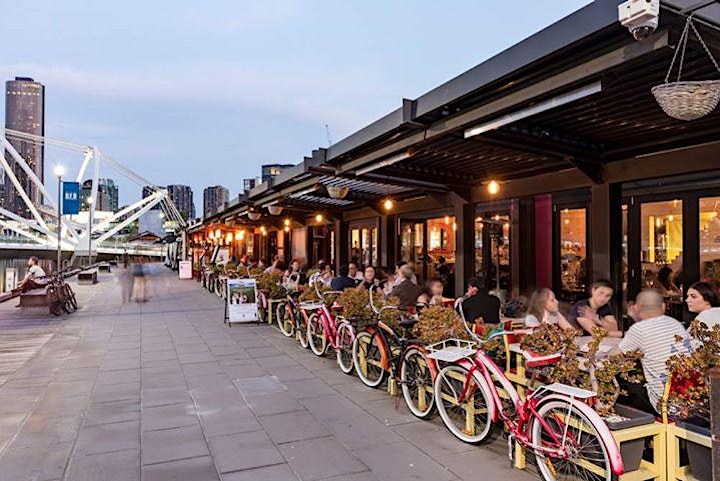 The Areas
Riverside Dining is an outside space on the river with views of the Yarra River and CBD. The space is outdoors and under shade however, in extreme weather events, there may be some discomfort. Due to COVID-19 capacity restrictions, in the event of an extreme weather event, we may not have an alternative space for you on the day of the event.
Inside Dining is inside our beautiful venue. We pride ourselves on atmosphere and the buzz that casual dining gives and at BangPop we are all that!
Due to capacity restrictions, the numbers in each of the spaces is reduced but we are hoping to release further numbers as restrictions are relaxed. If you find we don't have space in your preferred area jump on the waiting list to be notified in the event of an increase in capacity however an increase is not guaranteed.
The Times
All sitting times are 2 hours from the advertised booking time. We may re-reserve your table for another group following your allocated time so it's important you arrive on time!
Children
Children under 15 years are $49ea and can select to eat the same menu or a special kids menu. This must be selected at time of booking.
When selecting your menu, area and time you will have the option to select how many children and which menu they will eat from under the "Add-On's" section
Joining Others?
You can elect to purchase tickets separately for Christmas Day. There is an option to mention if you are joining others at the conclusion of the checkout process. You will need to have on hand the name of the person who booked the initial booking.
It is important that you select the same time, area, and menu as the other attendees of your party.
Please note that we must adhere to rules as outlined by the minister of health which may limit table sizes. In the case your group is larger than the permitted table size at the time of event we will have to split the group up.
Dietary Requirements
We proudly provide a vegan and gluten-free menu. Unfortunately, to assure the best experience for all we cannot facilitate for further dietary requirements.
Our Big Bang Menu does not facilitate for any other dietary requirements other than those indicated on the menu. We are able to arrange a gluten-free dessert, please mention this at time of checkout.
We appreciate your understanding and look forward to celebrating Christmas Day with you!
Refunds
We will refund any cancellation up to Friday the 25th of November 2021
Following this, we can unfortunately not accept any cancellations and will not provide a refund.
We will accept the transfer of any tickets until the 20th of December 2021. Due to tricky event logistics, we will not be able to accept a transfer following this date.
The Eventbrite fees are non-refundable.