Description
How the Electronics Industry contributes to Innovation in South Australia.
Presented by The Electronics Industry Development Adelaide
Supported by TechInSA
We are delighted to invite you to a networking event in partnership with TechInSA, with member company presentations and networking! This event is designed to showcase our capability and encourage projects that collaborate between areas such as electronics and biotech, medtech or agriculture for mutual benefit.
Join us to hear successful stories of how cutting edge electronic capability is enabling exciting projects and companies.
About The Speakers



Dr Andrew Skinner



Engineering Director at MEA

About the Talk
MEA is an Adelaide-based company who have worked since 1984 building environmental monitoring systems in renewable energy, agriculture and regional climate networks across Australia.
Four years ago, MEA shifted footing from custom engineering to manufacturing with the launch of an On-Farm 'Internet of Things' system called Plexus, which delivers on-farm sensor data to farmers via wireless networks and the Internet. Farmers can use MEA's cloud-based platform – 'Green Brain' – to access their on-farm climate, soil moisture, crop water stress, irrigation and rainfall data from anywhere at any time.
Challenges remain; ever-more sophisticated techniques are needed to help farmers simplify and interpret the data flood such systems deliver to them.
About the Speaker
Dr. Andrew Skinner has over forty years of engineering experience in industries ranging from mining, renewable energy and agriculture. He founded MEA in 1984 to carry out the South Australian Wind Energy Survey that pioneered the wind energy industry in Australia. MEA has since built many thousands of environmental monitoring systems, with a relatively recent shift to the design and manufacture of its own products to feed on-farm data to farmers. Andrew was South Australian Engineer of the Year in 2015, holds three engineering degrees, and is a Fellow of Engineers Australia. His current role at MEA is that of Engineering Director.
---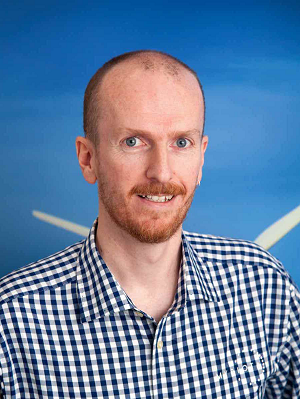 Dr David Haley
Co-founder and Chief Technology Officer at Myriota
About The Talk
This presentation will cover the opportunities and challenges involved in connecting remote devices, and describe how Myriota is uniquely enabling new remote Internet of Things applications across multiple industries.
Myriota addresses a gap in the market for scalable, low cost global Internet of Things (IoT) connectivity. Terrestrial networks will never provide 100% global coverage and existing satellite networks are cost prohibitive and power hungry. Myriota's patented technology uniquely enables its direct-to-orbit nanosatellite IoT platform with global coverage, disruptively low cost base and long battery life. Myriota has first sales with proven product in funded pilots, and satellites already in orbit supporting service. With Australia embarking on the IoT revolution, Myriota's breakthrough technology will pave the way for everyone from farmers and resource companies to defence and environmental agencies.
About The Speaker
Dr David Haley is responsible for Myriota's technology strategy and product development and is a principal inventor of Myriota's intellectual property. Prior to co-founding Myriota, he was Technical Director of the Global Sensor Network program at the Institute for Telecommunications Research and led successful customer trials of Myriota's technologies in Australia and Canada. In previous roles, Dr Haley made significant contributions to the FedSat microsatellite mission. As lead research engineer at Cohda Wireless (2004-2011), Dr Haley was a principal inventor of the technology that enables Cohda's world leading wireless equipment for vehicle-to-vehicle safety. He has contributed to international wireless standards for maritime and intelligent transport systems. Dr Haley has also run an engineering consulting business, serving customers across a range of industry segments, including transport and logistics, defence, and health.
---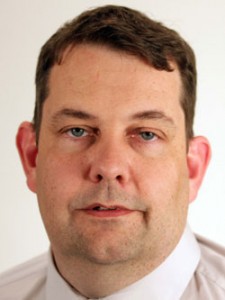 Donald Kay
Founder and CEO at Don Alan Pty Ltd
About The Talk
Donald will talk about some of Don Alan's projects such as the Zing Cricket bails that light up the Big Bash, power supplies for Air Warfare Destroyers and Air conditioners as examples of how a little bit of electronics has enabled products and industry in Australia.

About The Speaker
Donald Kay is passionate about good electronics and the way it enables so may different products.
He created Don Alan Pty Ltd in 1992 as a vehicle for his passion.
His knowledge of the industry as well as electronics design coupled with his interest in customer's applications has been a winning combination.
---
This is event is kindly supported by TechInSA. RSVPs essential.