We are so excited to be back with our fun filled weekends of live music, great food & fantastic company, just in time for Christmas!!!
About this event
Live music and delicious regional food, located within a tranquil and pristine native bushland setting.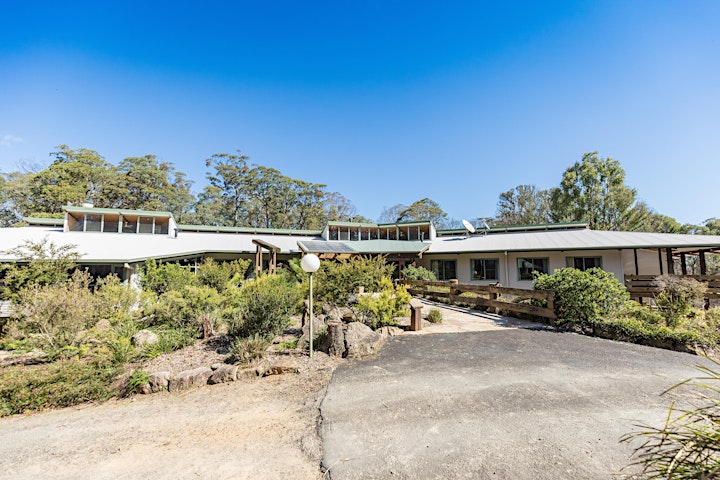 Enjoy a 2 course delicious menu, using locally sourced produce by one of Armidale's finest chef's - Paul Malifert from Jazzamataz Catering. The team at Jazzamataz have been catering events in the New England area for the past 20 years. From Weddings, dinners, family celebrations, business and corporate events, Jazzamataz do it all!
Sit back and enjoy a diverse range of music by Armidale's very own Crooked Tree, a trio band playing quality music from a wide range of Country Rock, Bob Dylan, Blues + lots more. Genres aside, they are a vibrant collaboration creating great music with passion and artistry.
Yaraandoo Eco Lodge is a place where people and nature become one. Nestled amidst the World Heritage listed New England National Park and Cathedral Rocks National Park, it offers state-of-the art accommodation and conference facilities in a peaceful bush setting. Accommodation consists of double, king or twin share rooms all with shared bathroom facilities.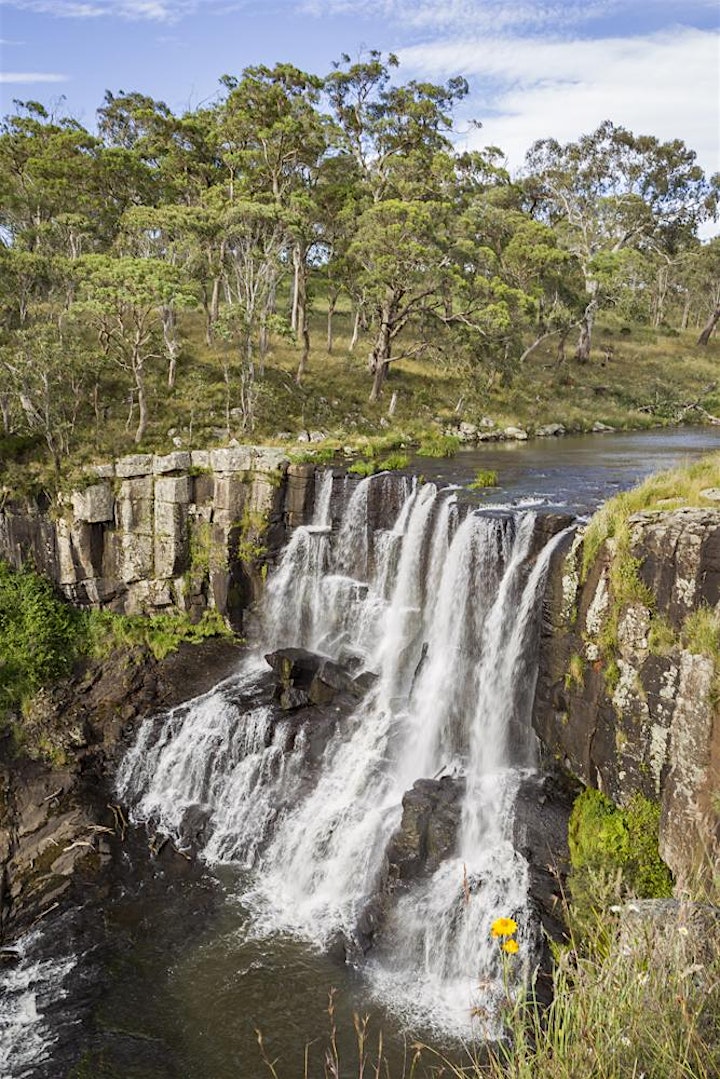 Yaraandoo is blessed with 70 hectares of beautiful walking tracks that lead to rocky outcrops, rivers and streams.
There are also a wide diversity of walks in the six neighboring National Parks – New England National Park, Cathedral Rocks National Park, Guy Fawkes National Park, Oxley Wild Rivers National Park, Cunnawarra National Park and Dorrigo National Park.
Yaraandoo is also surrounded by impressive waterfalls and lookouts. Cathedral Rock National Park offers breathtaking views of dry eucalypt forest and granite outcrops. Wollomombi Falls boast the highest waterfall in NSW. After heavy rain it cascades 220m over the dramatic cliffs; the massive gorge fills with mist and the occasional rainbow. Ebor Falls are a 115m drop formed by a columned basalt rock. It is a great spot for a picnic, with stunning views of the Guy Fawkes River and Gorge country. Point Lookout is the highest elevation in the region; at 1,564m above sea level. It has spectacular views of the escarpment and New England National Park. On a clear day, you can see the Pacific Ocean, which is over 60km away. Beech Lookout oversees ancient Antarctic beech rainforest, including the tallest eucalypts in Australia. Wrights Lookout offers panoramic views of the Bellinger River and surrounding mountains. This rocky plateau is an ancient trachyte remnant of Ebor Volcano.
LOOKING FOR THE PERFECT SPOT FOR THIS YEAR'S STAFF CHRISTMAS PARTY? LOOK NO FURTHER.