Join us for the Speaking in Tech "Pubcast" on the Gold Coast
Description
Take a break from the Gartner Symposium and join us for this special recording of the Speaking in Tech Podcast live at K Bar & Meze on Monday, 26 October!
The drinks start flowing at 5:00pm
and the podcast recording begins at 6:00pm
Meet and socialize with your IT peers as we discuss "The Next Frontier for Data, Digital and Cloud" on the podcast with Greg Knieriemen, Speaking in Tech Host (and HDS Technology Evangelist) and our featured guests:
• Andrew McGee, CTO ANZ, Hitachi Data Systems;
• Sam Johnston, CTO, CSC;
• Ben Di Qual, Azure Global Blackbelt, Microsoft;
• Matthew Zwolenski, CTO, EMC Australia & NZ;
• Simon Sharwood, APAC Editor, The Register;
• Andrew Birmingham, Publisher, Which50

During the podcast, we'll cover:
• The latest tech news as well as M&A gossip
• Is "Public vs Private" still up for debate?
• How digital pioneers have broken the CIO glass ceiling
• What's next for the relentless consumerisation of enterprise tech?
Heckling and audience questions welcome!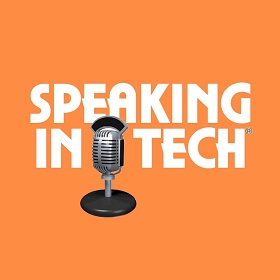 ---
Please note that in order to attend this event you must be working in the IT industry and be registered.