John Lennox - Faith Has Its Reasons

Saturday, 9 August 2014 at 10:00 am (AEST)
Event Details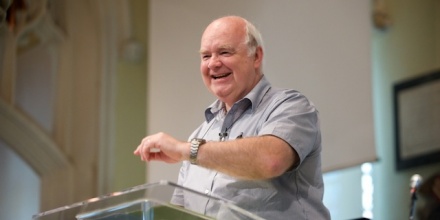 FAITH HAS ITS REASONS
with keynote speaker John Lennox 
SATURDAY 9TH AUGUST 2014, 10am - 4pm

10am: Session One: Keynote: Prof John Lennox
11.30am Session Two: Keynote: Prof John Lennox
12.30pm - Lunch (provided)
1.15pm Workshop One (Choose options when registering, inlcuding Sceintists Q and A- see descriptions below)
2.15pm Workshop Two (choose options when registering- see descriptions below)
3.15pm Workshop Three (Choose options when registering- see descriptions below)
 (Some workshops are now full- youwill be able to see as you proceed with registration) 
Come along to the Faith Has Its Reasons conference and be inspired by keynote Speaker Professor John Lennox as he shares his extensive knowledge and understanding of the interface between science, philosophy and faith. The conference will also include highly engaging workshops led by great Christian thinkers on issues such as science, homosexuality, sharing faith at work and bio-ethics - to name but a few.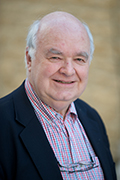 KEYNOTE SPEAKER 
>> JOHN LENNOX
John Lennox is an internationally renowned presenter on the interface of science, philosophy and religion.

Professor at Oxford, a philosopher of science and christian apologist, John regularly teaches at many academic institutions including the Said Business School, Wycliffe Hall and the Oxford Centre for Christian Apologetics. He is also a Senior Fellow with the Trinity Forum.

He has written a series of books exploring the relationship between science and Christianity and he has also participated in a number of televised debates with some of the world's leading atheists.

John is the author of God's Undertaker: Has Science buried God?, God and Stephen Hawking, Gunning for God and Seven Days that Divide the World.
Photo courtesy of John Cairns photography.
 
INTERACTIVE WORKSHOPS:
>> Q&A WITH CHRISTIAN SCIENTISTS
Respected scientists talk about integrating science and faith: 
Prof Mike Clarke (
Head of Life Sciences at La Trobe University), James Garth (Aoerospace engineer), Emeritus Prof John Pilbrow (former head of Physics, Monash University), Dr Mick Pope (PhD Climatology), Dr Christina Smith (PhD Astrophysics), Chris Mulherin (Moderator)
Have you heard the rumour that science and Christian faith don't mix? Believe it no more! The professional lives of these respected scientists proves the rumour is false. This Q&A is an opportunity to hear how serious scientists integrate science and faith without compromise. Each will speak briefly and then we'll launch into a vigorous Q&A.
>> KEN BARNES
DEAN - RIDLEY MARKETPLACE INSTITUTE
Water-cooler witness – apologetics in the workplace
As well as showing different approaches to effectively defending the gospel in the workplace, this workshop will include exercises based on real life scenarios. This is a great opportunity to improve your witnessing at work.
>> REV PHILIP BROWN
ANGLICAN MINISTER
Confident conversations with atheists
Ever felt intimidated, nervous, stupid or 'cat got your tongue' when talking to an Atheist? This workshop will cover not only how to answer Atheists questions but also the bigger issues behind the questions, so you can have confident and meaningful conversations.
>> DR JUSTIN DENHOLM
MEDICAL DOCTOR, ETHICIST
Beyond abortion and euthanasia: medical ethics as apologetics
Ethical issues in medicine are often talked about in our society, and joining in can be a valuable way to share a Christian world view. However, Christians are sometime perceived to only talk about the 'big ticket' items of abortion and euthanasia. This workshop will consider a range of emerging issues in medical ethics, and discuss approaches to effective communication of Christian perspectives.
>> ERICA HAMENCE
YOUNG ADULTS MINISTER
Christianity and Homosexuality: How to talk helpfully with friends and inquirers
Is Christianity inherently homophobic? What does God think of gay people? If Christians are supposed to be loving, how do you explain the prejudice of some Christians against gay people? Could Christianity be good news for gay people? If you've ever asked these questions, or been asked them by others, this seminar is for you. Come and learn about how to communicate God's truth and love in answer to questions about homosexuality.
>> DR SCOTT HARROWER
RIDLEY MELBOURNE THEOLOGY LECTURER
Do you believe in miracles?
Can a reasonably intelligent person really believe in miracles and supernatural events? This workshop will outline the issues to do with the nature of miracles and their relevance to a person's world view.
>> JULIE-ANNE  LAIRD
CHRISTIAN UNION EVANGELIST
How to answer any Faith questions in under 2 minutes!!
I know it would be better to have longer than 2 minutes to answer the big questions in life but realistically that's about how much you get. Come along and brainstorm answers to big questions that we are often asked.
>> ROB MARTIN
MELBOURNE DIRECTOR - CITY BIBLE FORUM
Argh! My colleague doesn't believe in God: what should I do?
Help! No idea what to say or do when your office colleagues don't share the same beliefs as you? Come and hear about six helpful ways to engage, while being true to what you believe and respectful of others.
>> CHRIS MULHERIN
ISCAST CHRISTIANITY, SCIENCE & TECHNOLOGY
The Christian challenge of our time: the conversation about science
In an increasingly global and secular scientific culture the cutting edge of Christian engagement is the science-faith conversation. This workshop will explain why and will also show why the so-called conflict between science
and Christianity is bunkum.
>> DR BRIAN ROSNER
PRINCIPAL - RIDLEY MELBOURNE
The heart has its reasons - faith and human longing
Along with rational reasons for God, as Blaise Pascal put it, the heart has its reasons of which reason knows nothing. This workshop explores the ways in which our deepest longings point to our need for God, such as our seeking for something bigger, love of beauty, yearning for justice, and need for hope.
COST
$50 Full Price
$40 Early Bird (before July 14th)
$30 Student/Unwaged 
$25 Volunteer (2 hour time requirement)
Group discounts available 
(Plus a small Eventbrite processing cost) 
VENUE
Glen Waverley Anglican Church 
800 Waverley Rd, Glen Waverley 3150
DOWNLOAD BROCHURE
click here to download a PDF brochure
UPDATES
click here to sign up for our conference updates

ENQUIRIES
email info@petercorneytraining.com.au
Presented in partnership with                                       Proudly sponsored by  
   

When & Where

Glen Waverley Anglican Church
800 Waverley Rd
Glen Waverley, VIC 3150
Australia

Saturday, 9 August 2014 at 10:00 am (AEST)
Add to my calendar
Organiser

The Peter Corney Training Centre is a ministry of St Hilary's Kew/North Balwyn. Our vision is to provide events and tools to make, mature and mobilise disciples.