JobFit Workshop 2 - Apply Yourself
About this event
Are you looking to Apply for a Job?
Learn job search and interview skill while improving your computer and English skills.
Join our *free* JobFit workshop and get job ready with the guide of our Career Pathway Team.
Part 2: Apply yourself - How to look and apply for jobs
Registration is essential. Secure your spot ASAP!
For more information or queries, please contact Thrive Team at 0452 372 591 or thrive@lma.org.au.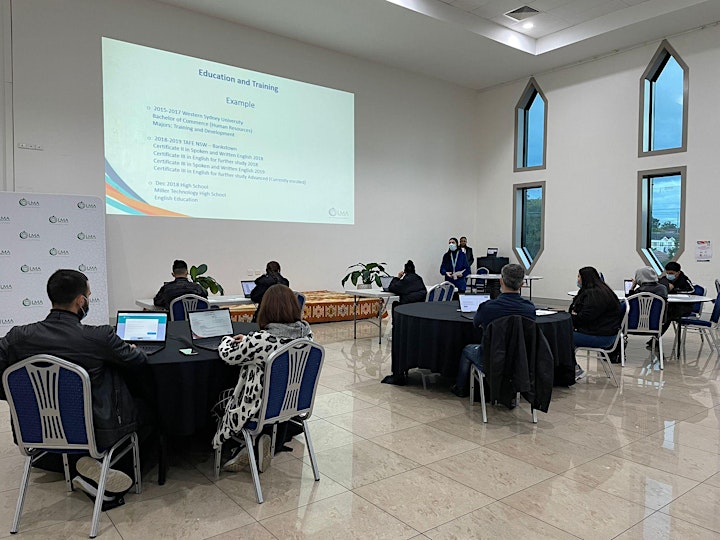 Organiser of JobFit Workshop 2 - Apply Yourself
The Lebanese Muslim Association (LMA) has been in operation since 1962 and has grown to be a nationally recognised representative service provider with over 1,000 members, over 400 initiatives and events and with a staff of over 40.
Its reach has grown to include a vast spectrum of communities and networks from across NSW, including having three mosques and partnerships with a number of stakeholders and sponsors.
It is most prominently associated with being the caretaker of Lakemba Mosque, one of the largest Mosque's in Australia.