Description
Description
The Breakfast Club is JobAdder's recently-launched series of recruitment talks over breakfast.
Come along as we invite industry guest speakers to share their knowledge and practical advice about hiring and recruitment while enjoying a bite of brekky on us!
On Tuesday, 26th September we'll be joined by guest speaker Nigel Harse, Director at RIBreport.
Nigel will help you understand more about how your recruitment agency is tracking, and where you can improve. He will also provide answers to these critical questions:
How does your business performance really compare?
Are you as profitable as you should be?
Have your sales grown faster than others?
Am you spending too much on staff?
What should you be spending on marketing?
How do your temp or contractor margins compare?
Do you have the right revenue balance?
This event is brought to you by global recruitment platform JobAdder in partnership with APositive, recruitment finance experts, and RIBreport, online benchmark and reporting service for the recruitment industry.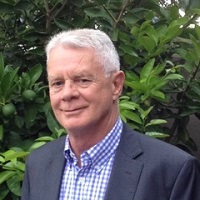 About Nigel Harse
Nigel is a business coach and mentor to recruitment firms throughout Australia and New Zealand. In 1990, he was invited to Australia to manage several acquisitions for the global staffing firm ECCO. In five years, he took the company from $7 million to $75 million in sales.
In 2003 Nigel established the Recruitment Industry Benchmark Report (RIB Report) in response to the ongoing request from industry members to have some way of measuring their results and successes against their peers. Nigel helps Recruitment firms understand and improve their performance using current Industry benchmarks.
Nigel is a regular contributor to the RCSA Journal, Recruitment Extra and Shortlist
Event Details
Date: Tuesday, 26 September 2017
Time: 7:30am breakfast & coffee, 8am start
Location: Level 3/28 O'Connell St, Sydney NSW 2000, Australia
Sponsors