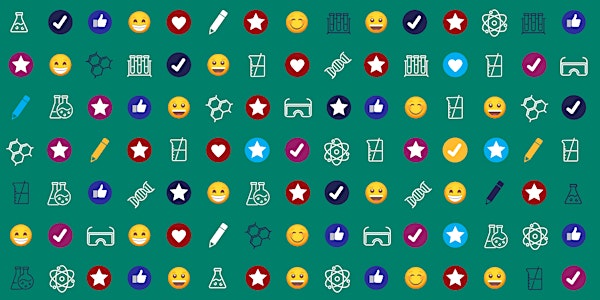 JCU STAR: School Tuition and Revision Workshops - Yr 12 Chemistry
Location
JCU: James Cook University, Australia, Bebegu Yumba campus, Douglas
1 james cook drive
douglas, QLD 4811
Australia
Refund policy
Refunds up to 7 days before event
***EARLY BIRD DISCOUNT - SAVE $50!!!*** Full price $375 from 13 June Holiday program | Yr12 Chemistry | Yr12 Chemistry Teachers
About this event
IMPROVE YOUR ATAR WITH JCU STAR
JCU STAR (School Tuition and Revision) is a dedicated school holiday study program designed to help students finish Year 12 with the ATAR they want.
This 3-day interactive workshop is facilitated by current Head of Subject and Year 12 classroom teachers who are specialists in their subject area, are highly engaging and are committed to supporting students in achieving academic success.
Tailored courses are designed to improve student's confidence and resilience helping better prepare them for external exams by learning methods for maximising marks. The skills they develop in these courses also prepares them for future university level study.
Sessions run during the January, June/July and September school holidays, delivered on the JCU Cairns, Nguma-bada campus, Smithfield and JCU Townsville, Bebegu Yumba campus, Douglas.
Daily catering is provided during the allocated break.
Course Content
Course runs on Monday, Tuesday and Wednesday from 1:00pm-5:00pm. Total duration 12 hours.
Review of Unit 3 topics – Chemical equilibrium, redox reactions and electrochemical cells focusing on balancing equations, interpreting galvanic and electrolytic cells and understanding the use of the Standard Electrode Potential table.
Exploring the Research Investigation (IA3) including report structure, how to write a rationale, analysing data, limitations and evaluation of sources and unpack the Instrument Specific Marking Guide (ISMG).
Practice questions will include both multiple choice and short response with a focus on developing skills ready for the external exam.
Outcomes
Assist students understanding of concepts that are required for the external exam.
Developing skills to answer multiple choice and short response questions.
Developing problem solving skills.
Students get an insight into the Research Investigation and unpack the criteria associated with that to ensure they achieve best possible marks on the IA3.
Upcoming Courses: Chemistry workshops running twice in the June/July School Holidays - choose one only from the sessions below.
JCU Townsville, Bebegu Yumba campus, Douglas
27 June - 29 June 2022 (Mon to Wed) - In-person only
Cost: Full price is $375 per course.
Early Bird Discount:
Book before 13 June 2022 to receive $50 off the full course price.
Tickets revert to full price ($375) from 13 June 2022.
Limited places available.
For further program information, please visit the JCU STAR website.
For booking enquiries - please contact our Future Students Team via email futurestudents@jcu.edu.au or call 07 4781 6363.
NOTE: We will be keeping a close eye on COVID-19 restrictions and will communicate with registrants in the lead up to the event