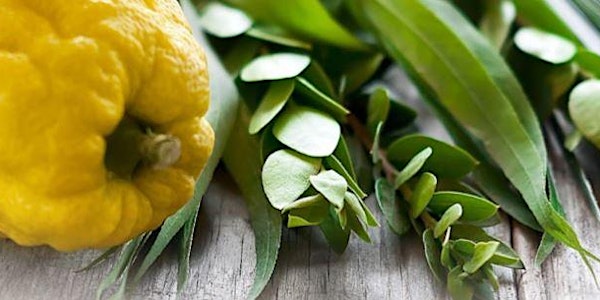 JCMA Women's Tour To Mikvah Baths, Succah and Jewish Museum
Sales Have Ended
Ticket sales have ended
Thank you for booking, We look forward to seeing you on the day!
Event Information
Location
Meet at the Jewish Women's Mikva at 10.45 am
38 Empress Road
East St Kilda
Melbourne, VIC 3183
Australia
Sales Have Ended
Ticket sales have ended
Thank you for booking, We look forward to seeing you on the day!
Description
The Jewish Christian Muslim Association of Australia's Women's Committee is pleased to invite you to visit three fascinating places of Jewish interest.
As part of our continuing efforts in harbouring understanding and appreciation of the Abrahamic faith traditions, participants will first explore the Jewish Women's Mikvah, which is a bath used in Judaism for the purpose of ritual immersion to achieve ritual purity. Men and women have separate baths, and Timmy Rubin, manager of the women's Mikvah, will guide us through the installation and explain the ritual processes involved. The tour will last from 11.00 am to 12.00 pm.
We will then move on to have a light Kosher lunch in the succah at St Kilda Synagogue, 12 Charnwood Grove, St Kilda, 3182. During lunch, the Rabbi will give us a short explanation of the Jewish festival of Succot and the symbols associated with it. Encounters over lunch are always interesting and rewarding, and an important part of transforming relations between people of different faiths.
Our final visit, from 2.00 pm – 3.00 pm will be at the Jewish Museum, 26 Alma Road St Kilda, 3182, just across the road from the St Kilda Synagogue. We will see the exhibition, "Our Grandmothers", which celebrates the love, spirit, strength and wisdom embodied by grandmothers in Judaism. It is part of the Multicultural Museums Victoria inaugural joint project celebrating the central role of grandmothers in the Chinese, Italian, Greek, Muslim and Jewish communities. This complements the visit we recently made to the Islamic Museum of Australia, where we saw the Muslim component of the "Our Grandmothers" exhibition.
The ticket price includes the cost of the tour, the lunch and admission to the Museum.
NOTE: This is a Women Only event. We look forward to seeing you there.
To Register
To register your interest and participate, please purchase tickets early, as they can be sold out. For more information contact Ginette Everest (03) 9287 5590 or womenconference@jcma.org.au.
Date and time
Location
Meet at the Jewish Women's Mikva at 10.45 am
38 Empress Road
East St Kilda
Melbourne, VIC 3183
Australia