Sales Have Ended
Registrations are closed
Enrolments for this workshop have now closed. Please contact the JBI Education team at jbieducation@adelaide.edu.au
Sales Have Ended
Registrations are closed
Enrolments for this workshop have now closed. Please contact the JBI Education team at jbieducation@adelaide.edu.au
Description
ABOUT THE GRADE PROGRAM
The GRADE approach (Grading of Recommendations Assessment, Development and Evaluation) reflects 'best practice' in terms of clinical guideline development and has been endorsed by organizations across the globe.
The JBI Adelaide 1-day GRADE workshop is designed for systematic reviewers, guideline developers and others wanting to learn more about GRADE methodology, particularly the creation of Summary of Findings tables and Evidence Profiles.
The workshop includes information on the theory of GRADE along with hands-on activities.
Click here for more information
ABOUT THE GRADE WORKSHOP PRESENTERS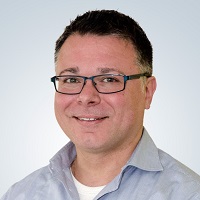 Assoc Prof Edoardo Aromataris is the Director of Synthesis Science program of the JBI and systematic review methodologist. In his role as Director of Synthesis Science, Assoc Prof Aromataris oversees and coordinates multiple international working groups that are responsible for the development of methods and guidance provided to researchers using JBI methodologies to conduct evidence syntheses. In this role he provides leadership across methods of synthesis of a range of different types of evidence and that respond to diverse types of questions. He is an active member of JBI methods groups focussed on umbrella reviews, reviews of effects and reviews addressing questions of aetiology of disease and risk factors. Assoc Prof Aromataris is also Editor in Chief of the JBI Database of Systematic Reviews and Implementation Reports.
Assoc Prof Aromataris is also the current Chair of the JBI Research Committee and provides oversight to all of the JBIs commissioned and consultant research. Over the last seven years in this position he has successfully contributed and led over 25 research projects ranging from systematic review projects conducted in the JBI offices at the University of Adelaide, to multi-site, health service projects conducted simultaneously across ten hospitals nationally. Organisations Assoc Prof Aromataris has worked successfully with to provide research services include Cancer Australia, NSW Ministry of Health, VicHealth, Queensland Health, the Australian Health Practitioner Regulation Agency (AHPRA), HCF Health and Medical Research Foundation, the 3ie/Global Development Network and AusAID, the World Health Organization, South Australian Health and Medical Research Institute, the Stillbirth Foundation of Australia and the National Heart Foundation of Australia. Assoc Prof Aromataris is CID of the NHMRC Centre of Research Excellence in Aboriginal Chronic Disease Knowledge Translation and Exchange (CREATE). He has published over 70 peer reviewed journal articles and produced over 30 reports for commissioning agencies. He is the Deputy Director of the JBI Adelaide GRADE Center. He is regularly invited internationally to conduct workshops on methods of systematic reviews and to speak about methods of evidence synthesis.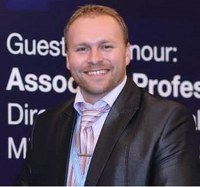 Adj. Assoc. Prof. Dr Miloslav Klugar, PhD is Director and founder of the Czech National Centre for Evidence-Based Healthcare and Knowledge translation and its three pillars which are Cochrane Czech Republic, The Czech Republic EBHC centre; JBI centre of Excellence and Masaryk University GRADE Centre.
Centres are hosted at Institute of Biostatistics and Analyses, Faculty of Medicine, Masaryk University, Czech Republic. He is also adjunct Associate Professor of Public Health, at Faculty of Health and Medical Sciences, University of Adelaide, Australia.
Miloslav is focused on the development, implementation, advocacy and teaching of Evidence-Based Healthcare, especially on the evidence synthesis and clinical practice guidelines.
He is a member of several international method groups of Joanna Briggs Institute, GRADE Working Group, Cochrane and Guidelines International Network. (E.G. Diagnostic test accuracy, Public Health, Umbrella reviews, Rapid reviews, Evidence to Decision Frameworks, Guideline Updating, Guideline Adaptation, etc.)
As a member of JBI GRADE centre, is Miloslav focused on the implementation and improvement of GRADE methods within systematic reviews and clinical practice guidelines. Miloslav is authorised representative of Czech Health Research Council at Guidelines International Network, and he is also Head methodologist within the project of Czech Health Research Council, Ministry of Health of the Czech Republic and Institute of Health Information and Statistics of the Czech Republic with name "Clinical Practice Guidelines".
PROGRAM DETAILS

The cost of the JBI GRADE Workshop is $390AUD and can be paid by Credit Card during the registration process.

JBI Directors - When registering use PROMOTIONAL CODE: JBIDIRECTOR-GRADE

This workshop includes all training material, coffee breaks and a light lunch

Registrations Close: 15 April 2020
LOCATION
Haute Ecole de Santé Vaud-HESAV
Auditoire 30-06 + Rooms 30-01 and 30-05
Avenue César-Roux 19
Lausanne 1011
Switzerland
If you have any questions about this workshop, please feel free to contact us at jbieducation@adelaide.edu.au
Looking forward to meeting you.
The JBI Team