Japanese Fusion Raw Food Workshop - Hosted by Transition Town Guildford
Description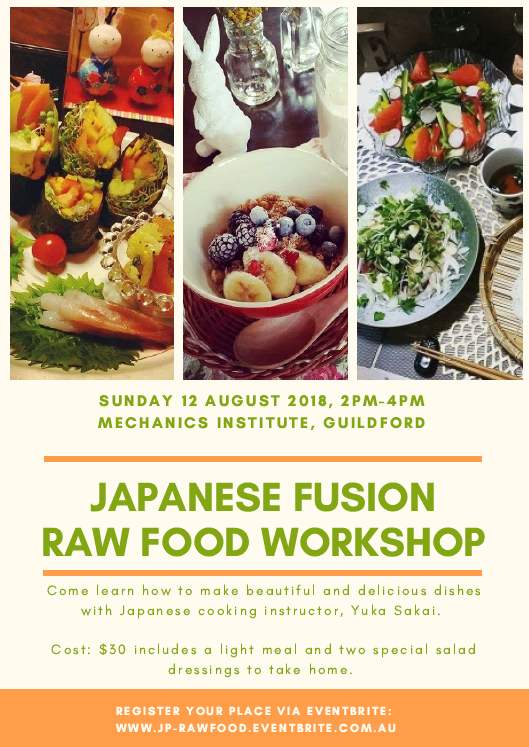 Learn how to make healthy and delicious dishes with fresh local produce and Japanese fermented products.
Cooking teacher Yuka Sakai will demonstrate how easy it is to prepare healthy meals at home. All produce used in this workshop is sourced locally from The Guildford Food Hub. This is a low food mile event!
Cost: $30, this includes a light meal and two healthy salad dressing to take home.
About the Cooking Instructor: Yuka Sakai
Yuka Sakai runs raw food cooking classes in Japan and has extensive experience working in raw food cafes in Osaka, Japan.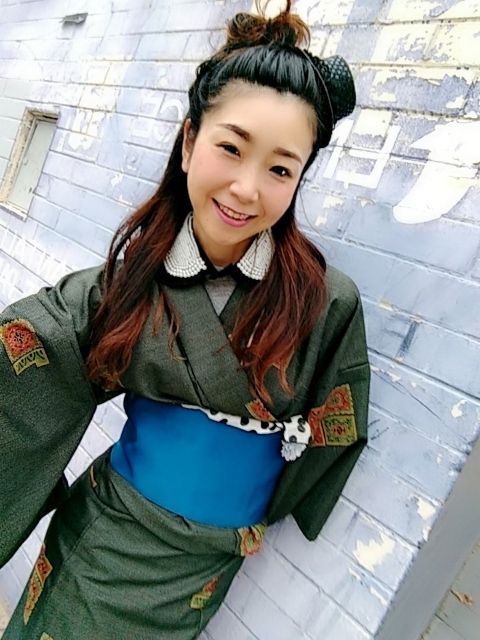 This event is hosted in partnership with The Guildford Grower and Transition Town Guildford.