Event Information
Refund policy
Contact the organiser to request a refund.
Eventbrite's fee is nonrefundable.
For 30 years Richard T Harrison has been one of the world's foremost authorities on angel investing and the early stage risk capital market
About this event
2021.......Still Melbourne's premier Angel networking event
Build your business and your investment portfolio by getting close to the people who make a difference!!
This is a networking event for you. We welcome everyone to join in the conversation. This is Angel investing Melbourne-style - it is fun, informative, friendly and a great precursor to the more serious times when we are reviewing deals and chasing exits for our founders.
Melbourne Angels invests in 20+ deals a year which puts us up there with the more active Angel groups in the world. Our members are professional and courteous in their conduct, impassioned and experienced in their pursuit of success for our portfolio companies and diverse and engaging in their areas of interest and intellectual horsepower.
This is your chance to get to know us, discover new trends, share your own experiences and explore how engaging with us as a member, or as a portfolio company can help change your life.
Stairway To Heaven? Rethinking Angel Investment Policy And Practice
Angel investing has grown globally across economies, accompanied by growth in policymaking interest. In this presentation we critically analyse the current state of knowledge about the process and impact of angel investment. We use a series of stylised facts to highlight key trends as well as misperceptions about those trends. These include the rise of formal and ad hoc angel groups, the efficiency of early stage risk capital markets, the complex interaction between angel and institutional venture capital, and policymaking to address perceived capital market failures. We review the emerging literature on angel investment returns, and draw on a new simulation based analysis of investment activity and tax incentives to question the wisdom of angel investors making follow-on investments in existing portfolio companies and challenge the rationale for government intervention in angel investing.
Our Speaker is - Richard T Harrison. Richard is Professor Emeritus of Entrepreneurship and Innovation at University of Edinburgh Business School. He researches the nature of the entrepreneurial process – in social and corporate as well as new venture contexts - as it is reflected in business development (particularly in the financing, by business angels and VCs, of innovation and growth), and in the implications of research and theorizing for practice and public policy. Current research includes impact investing, the entrepreneurial response to climate change, entrepreneurial identity and identity work, entrepreneurial learning and leadership, family business dynamics, entrepreneurship and innovation in emerging economies (e.g. China, Malaysia, Saudi Arabia), the nature of peace entrepreneurship in conflict societies (including Rwanda and Democratic Republic of Congo), and the analysis of gender and entrepreneurship.
Richard is one of the world's foremost authorities on angel investing and the early stage risk capital market, and has advised international agencies (e.g. OECD, World Bank, EU), governments and other agencies, and angel groups and representative bodies across Europe, North America, Latin America and the Asia-Pacific region on policies and initiatives to stimulate and support angel investment. He is founding co-editor of Venture Capital: An International Journal of Entrepreneurial Finance, the leading international outlet for academic research on angel investing. In recognition of the importance of his angel finance research he was the 2015 recipient of the UK Economic and Social Research Council Award for Outstanding Research Impact on Business, and 2018 recipient of the US Academy of Management award for Impact on Entrepreneurial Practice.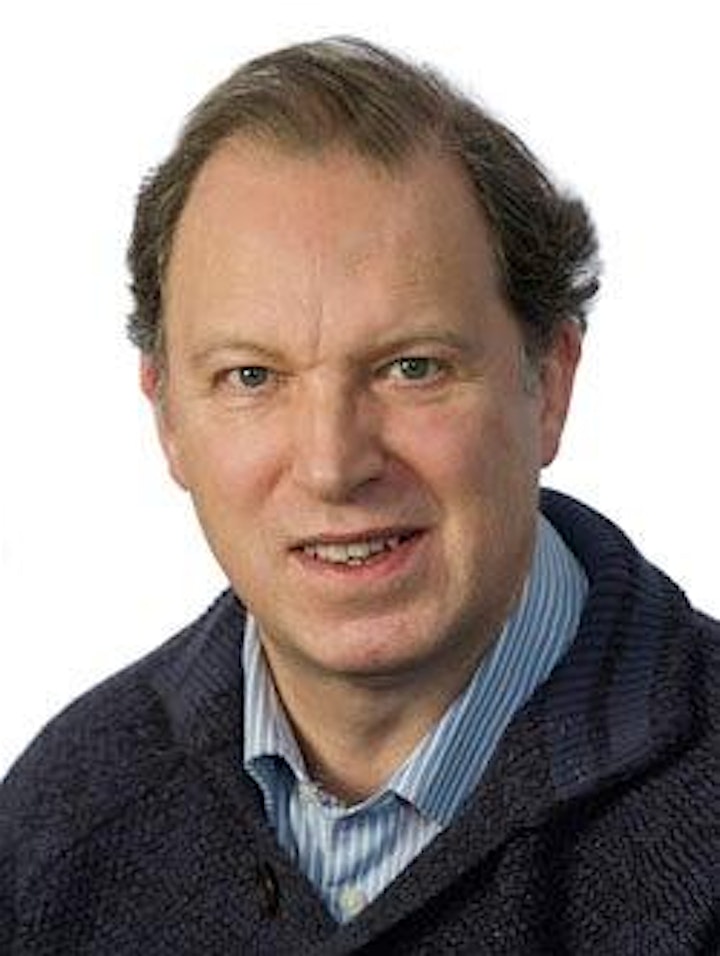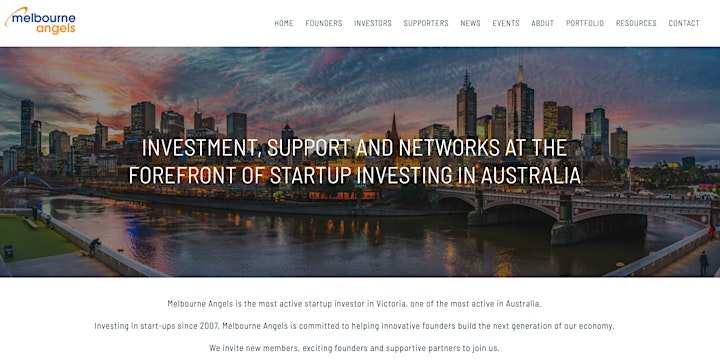 Date and time
Location
Refund policy
Contact the organiser to request a refund.
Eventbrite's fee is nonrefundable.
Organiser of Jan 28, 2022 - Stairway To Heaven? Rethinking Angel Investing Strategies
Melbourne Angels is the premier collaboration of private investors in early-stage, high-growth ventures in Victoria.
We are a professional, experienced group and welcome new members who share our passion to build a portfolio of early-stage ,high-growth investments.
As a member-led team we are not a financial services provider. Melbourne Angels is a not-for-profit association that facilitates introductions between its members and exciting entrepreneurial ventures. For our members the group facilitates collaboration and education towards the shared goal of high performance, world-class, early-stage investments.
We are based in Melbourne with members from metropolitan and rural Victoria, and links to Angel groups across Australia, New Zealand, USA, Canada, Europe and Asia.
We are keen to hear from anyone with a serious interest in Angel Investing, whether you are already part of another Angel community, an experienced investor, serial entrepreneur, or just interested to find out whether what we do fits with what you do/want to be doing.
Entrepreneurs seeking investment please read through the information for founders and, if you choose to submit your information for consideration just follow the submission links available on our web site.
Please read more about Angel Investing, about Melbourne Angels and our particular interests and processes on our web site.