A four-band jam that sways and stomps across rock, blues, folk, swamp and country. It's a musical degustation, Bays style.
About this event
After postponing due to the 'whopping wet weekend', the artists have rallied and are back with a new date and renewed energy. The venue remains the grassy Lovett Bay Amphitheatre, framed by spotted gums and cabbage tree palms and only 80m from the Lovett Bay Wharf.
The four-band bill features: Sky Juice; The Gentlys; Louise & the Gs and Don't Tell Mama, with some jam on the side.
It's BYO everything, so the food and drink is as good as you want to make it. Staged in the great outdoors, surrounded by lush, fresh, hygienic bush. We have natural amenities with lots of room for your picnic rug, fold out chairs and esky and best of all toilets, thanks to the hosting residences.
The musical program goes from 1.30 to 5.30 allowing non residents to come by Church Point ferry which arrives just before 1.00pm, the perfect time to set up, with a ferry arr/dept every hour through to a ferry departing at 5.50 pm just after the wrap up. Or, you can catch a water taxi to be dropped off or picked up at Lovett Bay Wharf at a time that suits you. If you are local-local then it's an easy walk along the trail from Morning Bay, Halls Wharf, Little Lovett or Frog Hollow. When you book you will receive plenty of information on how to get to the concert.
Jammin' the Bays is a community event for the residents, friends, family and guests of Pittwater. Tickets are complimentary but we do ask all attendees to make a $15 contribution per person if possible, or whatever you can afford or are willing to contribute. Two thirds of all funds raised go to our local not-for-profit West Pittwater Community Association to help fund their annual website and communication costs. One third of all funds go to the sound production. The talented artists, less talented organisers and gracious hosts are donating their time to the community.
After you book your tickets you will receive email updates with all the information you need. No contributions are required until a few days prior, when we confirm the weather will allow a successful event. We will then send bank details on how to make your contribution.
Booking your tickets is essential as we are limited to 150 guests. Click on the green REGISTER button at the top right of this page. When you make a booking you need to provide your contact details and how many tickets you want allocated. As the tickets do not require payment please ensure you only book for the number of people attending. You will receive your confirmation, information and instructions soon after. You can always update your ticket numbers.
Jammin' the Bays is weather dependent. If it looks like it will rain then we will simply postpone to a finer day. Jammin' the Bays will be Covid 19 compliant and run in accordance with regulations and health advice. Please, no pets of any description at the event as the amphitheatre borders the national park.
So register for your tickets now so you too can get Jammin' the Bays.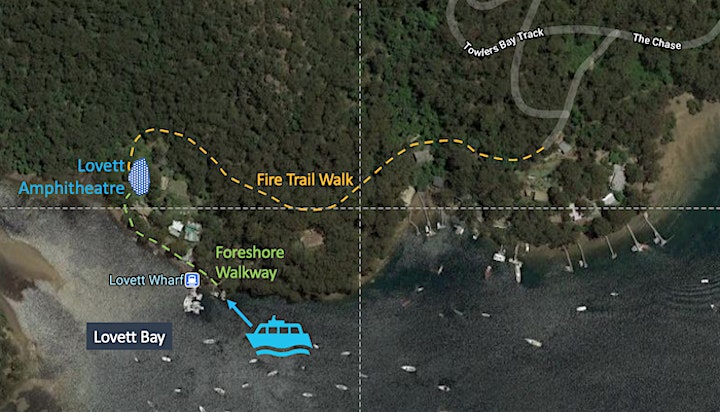 Organiser of Jammin' the Bays V2