About this Event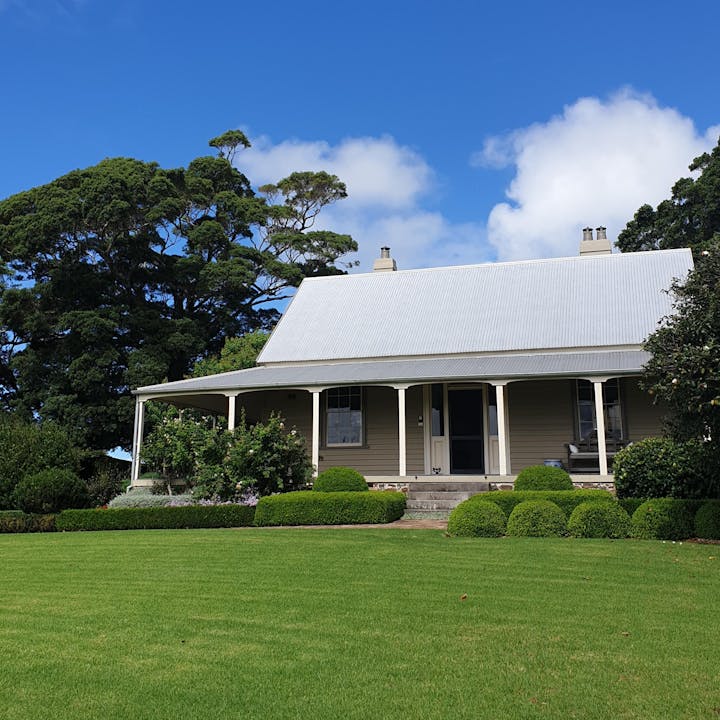 The Illawarra Shoalhaven Branch invites you to a Springtime visit to four local properties and gardens in the beautiful Jamberoo Valley. This is the perfect time of year to enjoy the splendour of the gardens in full bloom.
Terragong House - A wonderful example of colonial Georgian architecture, now an exclusive B&B. Built in 1858 as a gentleman's resident, the home remained in the same family for seven generations prior to its sale in 2014. Renowned for being among the first properties in Australia to run Ayrshire cattle imported from the United Kingdom; from this original stock of cattle, the now famous Illawarra Shorthorn was bred. The current owners have undertaken eighteen months of sympathetic renovations. National Trust members are lucky to be guests for the day!
Park Mount - One of the earliest surviving weatherboard houses in Jamberoo. Restored and extended with 21st century additions that compliment and enhance the charm of the original house, which remains largely unchanged. Perfectly situated on a north facing slope with magnificent sweeping views from the Illawarra escarpment in the west, to the ocean in the east.
The Farm - A French inspired farmhouse built in 1996, after the owners spent time in France sourcing shutters, hardware for windows and doors, and antique furniture. The gardens are a combination of professional advice and lucky chance brought together by the drystone walls for which the valley is famous.
The Shed - An old heritage shed conversion, now a modern family residence. Adaptive reuse at its best. Using the bones of the original corrugated iron shed, the owners have created a contemporary home on the edge of the village.
Details - Meet in the village at the car park in Kevin Walsh Oval at 9.45am, before departure to properties by shuttle bus at 10.00am. Two properties will be inspected in the morning and two in the afternoon. There will be a two hour lunch break between the morning and afternoon visits. Enjoy lunch at the nearby Jamberoo Pub (at your own expense) or bring your own picnic lunch.
Further Information - Please contact the National Trust's Illawarra Shoalhaven Branch via email at nt_isb@nationaltrust.com.au