Description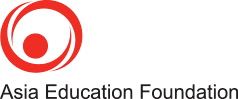 The Asia Education Foundation (AEF) is currently taking expressions of interest from Australians teachers wishing to participate in a 3-day study program to Jakarta in September/October 2018. A limited number of scholarships is available for Australian teachers whose school has a BRIDGE partnership with a school in Indonesia, which includes a fully-funded place on the study program (valued at $750) and/or financial contribution towards a five-day visit to their Indonesian partner school either before or after the study program ($500 per teacher, up to 2 teachers per school).
One of the world's greatest megalopolises, Jakarta is a fast-paced dynamic city that showcases the rapid change occurring in Indonesia. Indonesia's geographical proximity to Australia and the deeply entrenched economic and political relations are key factors in supporting what is one of Australia's most important regional relationships.
The AEF is offering a three-day professional study program to all Australian teachers and schools. Participants will be provided with the opportunity to immerse themselves within the energetic city as they are guided by in-country experts to key historical, cultural and political landmarks in Jakarta.
---
Should you have any further inquiries, please contact a member of our team at bridge@asialink.unimelb.edu.au
The scholarships for Australian BRIDGE teachers are kindly sponsored by the Australia-Indonesia Institute (AII) at the Australian Government Department of Foreign Affairs and Trade (DFAT).