Description
Hear from one of Australia's leading environmentalists and former politician, Bob Brown.
As both an activist and a politician, he has a unique perspective on our environmental battles, successes and failures. What has been achieved by the environmental movement since its 1970s renaissance? Where should we focus our efforts to protect the planet? And how does his trademark optimism stand up to the tremendous environmental challenges that we face?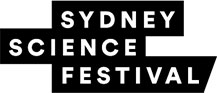 Bob Brown
Acclaimed author, photographer and lifelong activist, Bob Brown rose to prominence when he led the campaign to save the Franklin River in the 1980s. After 10 years in the Tasmanian Parliament, Bob was elected to the Senate in 1996 where he served for 16 years. He was leader of the Australian Greens from 2005 to 2012, when he retired from the parliament to establish the Bob Brown Foundation.