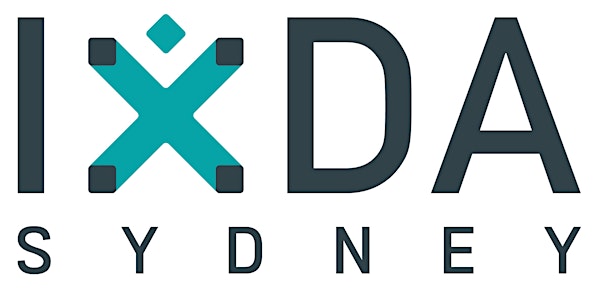 IxDA Sydney June 2016 - Behaviours and observations
Location
Commonwealth Bank of Australia
CBA, South Building
11 Harbour Street
Sydney, NSW 2000
Australia
Description
This month's theme is behaviour understanding and modification. As we all know, Observing user/customer/client/participant behaviour is the hub of a good design.
Grant Young:
Ambient interfaces: Influencing energy behaviours in urban environments
Could a digital device create a stronger connection to the natural world? Might alternatives to "graphs and charts" be (more) effective in changing energy consumption in the home? Inspired by clever examples of biomimicry and social research into energy behaviours, designer and sustainability practitioner Grant Young is in the early stages of exploring these questions.
In this session's talk, Grant shares his journey from theory to concept to these early data collection prototypes—a wifi-based energy monitor leveraging open source hardware (such as the Arduino and low-cost sensors). His talk will touch on biomimicry and ecovisualisation, designing for devices (with limited UI), data-informed design, principles of behaviour change, the benefits (and challenges) of open source hardware prototyping, and more.
Grant
has a diverse and extensive background that crosses strategic design, social network engagement and web application development, and draws upon skills in each of these areas. An experienced facilitator, he is skilled in guiding collaboration and building organisational support for new innovations. Grant has run workshops with stakeholders ranging from senior executives to frontline employees to customers and the general public, and has delivered thought-provoking presentations at events such as Web Directions South and Enviro 2010. Grant has a Master of Sustainable Practice through RMIT, where he worked on projects related to shared value in the SME sector and the intersection of social technologies and behaviour change. Grant is a Principal at
Zumio
, a UX, Design Thinking, Sustainability design consultancy.
@grantyoung
@zumio
Last minute presentation change
Unfortunately, one of our scheduled presenters, Henry Cho, has fallen ill and will not be able to present on Thursday evening. We hope you all wish him well and a speedy recovery. However, we do have a couple of heroic volunteers, pulling a Lean and luscious presentation together just for you.
Jake Causby (@jakecausby) and Jason Davey (@p1x3lman) are going to get Lean on your UX.
Jake Causby and Jason Davey - How to Lean
What is Lean UX? No really. I've read some stuff about it and it's great in theory but I'm finding it hard to implement.
In a practical talk about how to apply the methodology, Jason Davey and jake Causby will show you the tools and give you the inside story on how they're using Lean UX in Westpac to kick goals. How do they test? How do they learn? How do they get the rest of the business to buy into their approach?
Verawaty Chan - IxDA Sydney mentoring
Vera will bring some participants in the IxDA Sydney Mentoring program to share their experiences of the benefits of mentoring.