This IWD we accept the challenge ahead of us as leaders in our businesses and homes, of achieving an equal future in a COVID-19 world.
About this Event
NOW SOLD OUT - Join the waitlist
Join us for a networking lunch at The Emporium Hotel, Brisbane to hear from an amazing panel of female business and community leaders sharing their paths and challenges to RISING.
Hosted by Freelancing Gems, Share the Dignity Founder Rochelle Courtenay, Brazilian Beauty Founder Francesca Webster, UNE PIECE Founder Carly Brown, Coverhero Founder Naby Mariyam and Brisbane City Councillor Kara Cook will discuss:
the pivotal career moments that have seen them rise
the challenges they have faced along the journey
the challenges ahead for women in 2021
how we can all accept the challenge of achieving an equal future for women and girls.
This is an event for all champions of diversity - the women on the rise and the men who support us. We hope you will leave our event inspired to support, rise up and thrive together in the new world.
Event details:
When: 11:30 am, Wednesday 10 March 2021
Where: Frangipani Ballroom, Emporium Hotel, South Bank
Cost: $110 public tickets // $95 Freelancing Gems members
Inclusions: Sparkling wine on arrival & networking lunch
RSVP: Tuesday, 2 March 2021
Meet the panel
Rochelle Courtenay, Founder & Managing Director, Share the Dignity
Rochelle Courtenay, nicknamed 'The Pad Lady', is a woman on a mission to end period poverty, and break the silence and stigma that surrounds women and periods in Australia and globally.
She's the Founder and Managing Director of Share the Dignity, a charity she started single-handedly in 2015 when she discovered that women in Australia had no access to period products during their menstrual cycle.
Share the Dignity started from a simple, grassroots idea of wanting to improve the lives of disadvantaged women, and Rochelle forged ahead on the belief that one person could indeed make a difference.
Along the way, her dedication inspired others to join in. Today, she leads a team of over 5500 volunteers determined to bring a ray of hope and light into the lives of homeless women and those fleeing from abuse and domestic violence.
Share the Dignity has donated over 2.8 million period products through multiple initiatives across Australia. Rochelle has also won recognition and accolades for her work including Finalist Australian of the Year, Cosmopolitan Humanitarian of the Year and Pride of Australia.
Councillor Kara Cook, Morningside Ward, Brisbane City Council
Kara Cook has been the Councillor for Morningside since January 2018. Kara and her husband Josh, two daughters and son live in Morningside and have been local residents for close to 10 years.
Before becoming Councillor, Kara founded Australia's first expert domestic violence law firm, Cook Legal. She has been awarded; the Women Lawyers Association of Qld Emergent Woman Lawyer of the Year, one of the YMCAs 125 Leading Women, the Law Council of Australia's Australian Young Lawyer of the Year, one of the Courier Mail 50 Best and Brightest in Qld, one of the Lawyers Weekly 30 Best Lawyers under 30 and most recently in 2017, National Mumprenuer of the Year in the Emerging Category.
As the Councillor for the Morningside Ward, Kara is a strong supporter of her local community groups and is committed to being a strong voice for the local area.
Following the 2018 by-election, Kara was appointed Shadow Chair for Council's Community, Arts and Nighttime Economy Committee. She also serves as a member of the City Planning and Economic Development Committee.
Carly Brown, Founder & CEO, UNE PIECE & La Beach
Carly Brown is the Australian founder of UNE PIECE and La Beach. Carly has 16 years experience in General Management, Product Development and Marketing Brand Management in Australia and the UK, and has led large teams for some of the world's most recognisable global brands, including UBER, Revlon and Coca Cola.
After 500 people joined the waitlist to buy before the UNE PIECE website was launched, UNEPIECE has rapidly grown to be a global brand - with sales in 60 countries around the world andrecently stepping into a retail partnership with David Jones in Australia.
In 2020, Carly was awarded first place in The Ausmumpreneur Awards 'Rising Star' and'Fashion Categories', and Second Place in the 'Global Brand' and 'Women Will Change theWorld' Categories. At the 2020 Lord Mayor's Business Awards, UNE PIECE won the CCIQAward for Outstanding Small Business, and was also awarded a special mention for the ANZAward for High-Growth Business Start-Up.
Naby Mariyam, Founder & CEO, Coverhero
Naby Mariyam is Founder and CEO of Insuretech Startup Coverhero. Coverhero's mission is to deliver relevant, hyperpersonalised coverage in moments that matter for a Millenial's lifestyle.
Coverhero is one of the most innovative insurtechs in Australia and New Zealand. Coverhero was part of the Qantas Avro Accelerator program and one of the 15 start-ups to enter the first Tech Crunch start-up Battlefield in Australia.
Naby Has 20 years of experience in research, education, management consulting and start-ups. She represented Australia at the G20 Young Entrepreneurs Summit in Berlin 2017 and is an advocate for Diversity of thought in technology and women in leadership.
Francesca Webster, Founder & CEO, Brazilian Beauty, Australian Skin Institute and Skin & Beauty Training Centre.
Since founding Brazilian Beauty in 2004, Francesca Webster has gained significant success in the highly competitive beauty industry.
Launched from her vision to collectively share her corporate skills and tireless drive towards encouraging other businesswomen to succeed, Brazilian Beauty and it's sister companies, Australian Skin Institute (ASI) and Skin & Beauty Training Centre invites women to believe in both their own beauty and abilities through a nurturing provision of products, services and self-empowerment.
With a passion for process and innovation, Francesca Webster has propelled her business and brand architecture forward winning numerous awards and accolades along the way, including Telstra Business Women's Award Finalist 2014, Queensland Woman in Franchising Award 2016 and Ernst & Young EWW Class Of 2017.
Powered by Bank of Queensland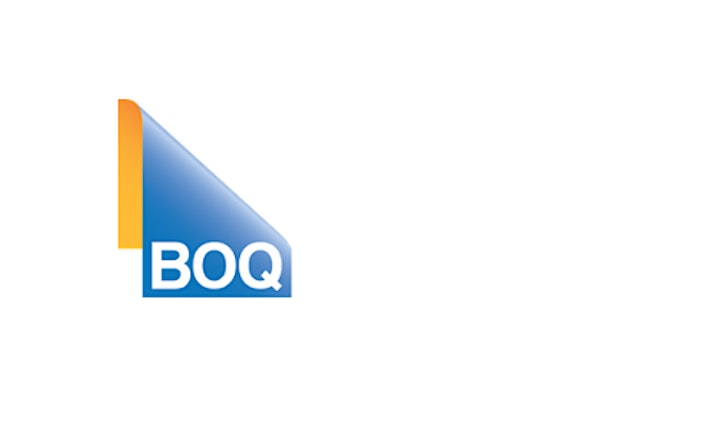 Proudly supporting Share the Dignity
Access to period products is a right, not a privilege and Share the Dignity works tirelessly to help Australian women and girls in need. There will be an amazing charity raffle on the day with all proceeds donated to Share the Dignity, supporting their efforts to end period poverty. The support from our community has been overwhelming with a wonderful list of prizes already on offer from brands including Camilla, Amber Sceats, Active Truth, City Cave, Comuna Cantina, Style Fast and the list goes on! Get in early, support Share the Dignity, and buy your raffle tickets before the big day with your event ticket.