Description
Like to make some gin, just for you? The Canberra Distillery founder & master distiller Tim Reardon will show you how.
Making gin is equal parts science and art. Making good gin combines the science of producing a tight-cut neutral spirit for a smooth palate with balancing botanical infusion.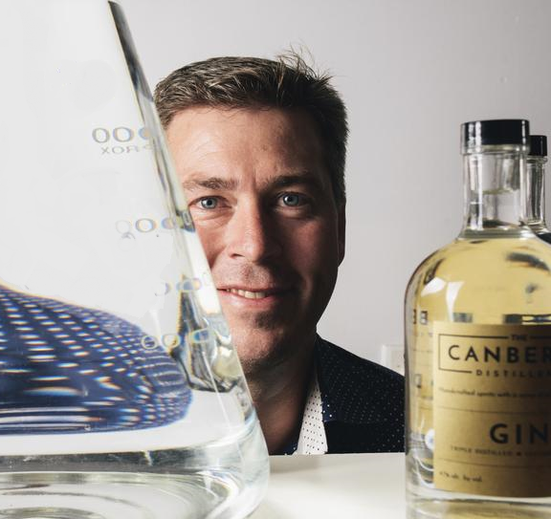 At this masterclass, Gin Artist Tim Reardon will provide each table of 6 with a 'canvas' (small bottle of neutral spirit) and a 'palette' (selection of botanicals including juniper and others) and 'brushes' (gin makin' tools), then guide you through the process of tailoring the flavour to suit your preferences.
The you get to taste your artwork!
Masterclass ticket includes 1 x small bottle of neutral spirits (per table of 6), selection of botanicals, nibbles & masterclass on gin making & various tasters with The Canberra Distillery founder & master distiller Tim Reardon.
Canberra Distillery: How Tim Reardon's gin inspired the creation of a distillery
December 15 2015
It all started with gin number 47. Economist Tim Reardon had been playing around with his gin still in his backyard in Kaleen - he'd racked up "plenty of failed experiments" and had a lot of fun but when he walked into the shed one morning in May this year, it was filled with a sweet aroma.
His 47th gin was a success, with a delicate, almost floral nose. "The neighbours were quite impressed," he says. It was then that Reardon decided he would launch his own distillery. Six months of paperwork later, the Canberra Distillery was born.

Continue reading here.