Italiano Night - Guest Pass

Wednesday, 18 May 2016 from 6:30 pm to 9:30 pm (AEST)
Event Details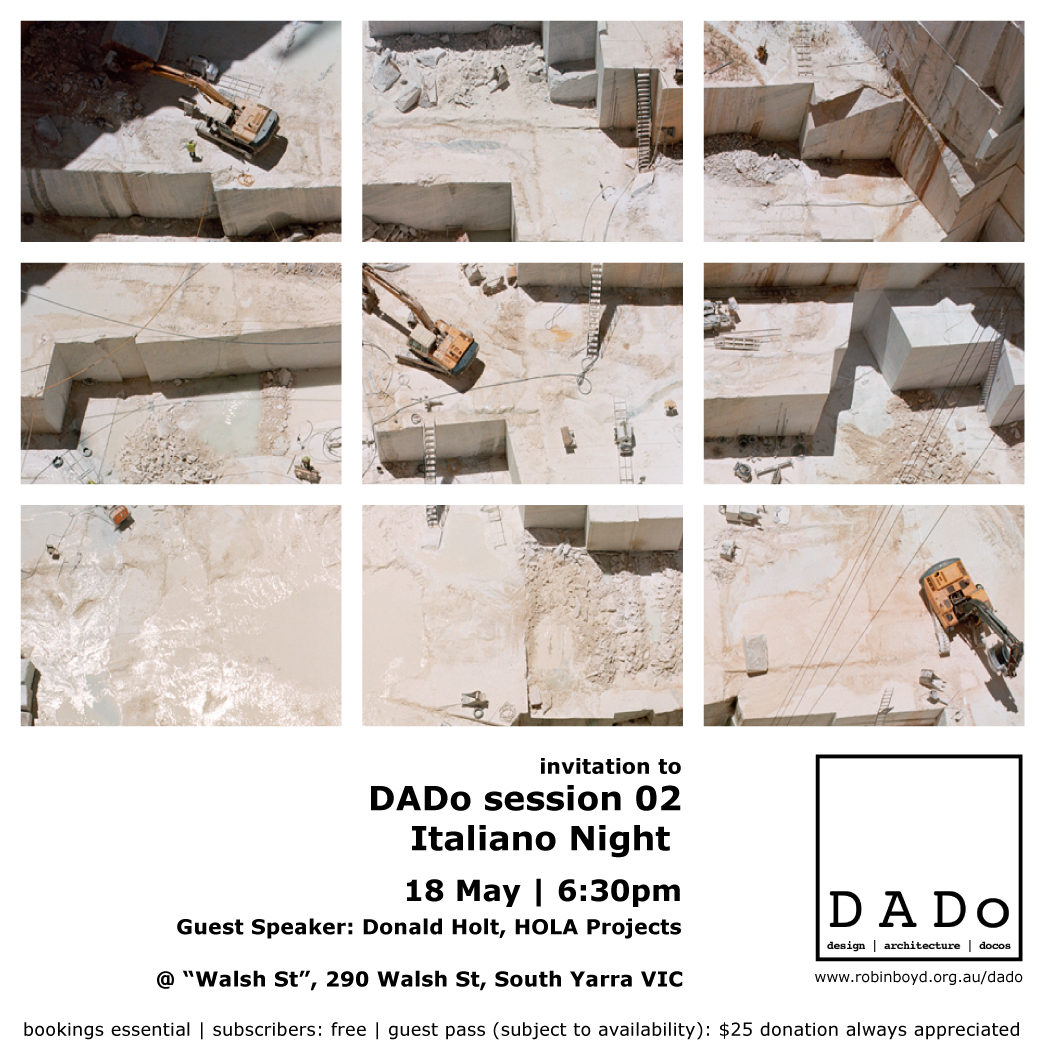 Guest and non-DADo's subscribers are welcome. $25 donation is always appreciated, either via the link on this page or cash at the door.
Guests are invited for drinks on arrival at 6:30pm for a 7.00pm start.
Amare Gio Ponti (Loving Gio Ponti) - Australian Premiere

2015, Produced by Molteni & C Dada, 35mins
An original project: the first documentary film about one of the unforgotten fathers of Italian design by Francesca Molteni in partnership with Salvatore Licitra.
Amare Gio Ponti is dedicated to one of the most important masters of the 1900. The film is based on the research of historical materials, the iconographic sources of the Archives Bridges and Teche Rai, with an interview with Gio Ponti in his studio in via Dezza, architectures and the furnishings designed ad hoc, from Villa Planchart the Palazzo Montecatini, to the Pirelli skyscraper.
Print form Grandi Magazzini Culturali.
Trailer HERE
Il Capo - Australian Premiere
2010, Dir. Yuri Ancarani, 15mins
Monte Bettogli, Carrara: in the marble quarries, men and machines dig the mountain.
"Il Capo" (The Chief) manages, coordinates and guides quarrymen and heavy-duty machines using a language consisting solely of gestures and signs. Conducting his dangerous and sublime orchestra against the backdrop of the sheerslopes and peaks of the Apuane Alps, the Chief works in total noise, which create a paradoxical silence.
Trailer HERE
Vivere Alla Ponti (Living Ponti-style)

2014, Produced by Molteni & C Dada, 4:14mins.
Molteni&C focuses its attention once again on the masters of architecture and design with a project involving re-makes of furniture and furnishings designed by renowned 20th century maestro Gio Ponti. Perhaps the greatest, certainly the longest lived. A career spanning 50 years for a man born in 1891 – a 19th century man who designed successfully right up to the 1970s – a record. Certainly the most "global". Ponti designed everything – from the Pirellone skyscraper to cutlery – and in every part of the world – from Milan to New York, from Teheran to Caracas.

Print and image courtesy of Molteni & C.
Trailer HERE
Guest Speaker: Donald Holt (HOLA Projects)
Donald Holt has been practicing in the design industry for 30 years. His experience has seen him instrumental in the interior design, architecture, industrial design and furniture design spheres.  He has worked and lived in the US, Europe and Asia and now back in Melbourne. He is a founding director of HOLA PROJECTS, a design practice that has a foot in both Melbourne and Hong Kong. He also co-directs Greenwood Street Project, a space for the presentation of ideas through the lens of art and design. He is not a Pisces.
By registering to this event you acknowledged to have read and agreed with DADo subscription terms & conditions.
For additional information about our screenings, please contact us at dado@robinboyd.org.au
Doors open at 6:30 pm; program starts promptly at 7pm.
The entrance is by the red gate and steps leading up to the front door. For wheelchair access, please contact us in advance for assistance and directions.
Walsh Street is a short walk from the No.8 Tram Stop 24 at the corner of Domain Road and Park Street or the 246 Bus route along Punt Road from Stop Alexandra Avenue/Punt Road.
Season Sponsor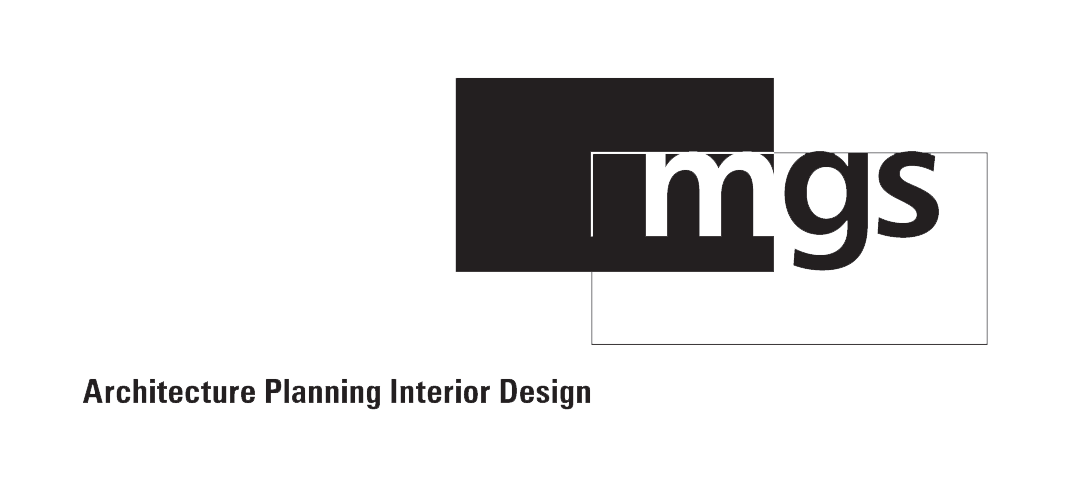 When & Where

Robin Boyd's Walsh Street House
290-292 Walsh Street
South Yarra, VIC 3141
Australia

Wednesday, 18 May 2016 from 6:30 pm to 9:30 pm (AEST)
Add to my calendar
Organiser
a film society of the Robin Boyd Foundation dedicated to the screening of documentaries and films on architecture, design and urbanism