Islamic Banking, Islamic Economics and Islamic Studies: An Epistemological Exploration of Disciplinary Boundaries

Tuesday, 22 March 2016 from 5:30 pm to 6:30 pm (AEDT)
Event Details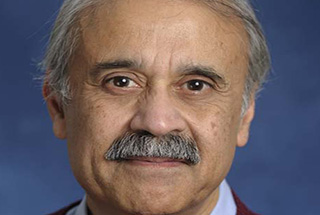 It is clear and common-sensical that 'Islamic banking' is a sub-discipline of 'Islamic economics', which itself is presumably a discipline within the broader, and long-established, field of inquiry referred to, at least since the 19th-century, as 'Islamic Studies'. In this exploratory talk, I interrogate the boundaries of these sub-disciplines and ask how they interact with each other? And whether one requires as its pre-requisite a context of the other? I trace how the adjective Islamic gives integrity and autonomy to the nouns, banking, economics and studies. As such, my talk will be less sociological and institutional, and more epistemological and theoretical. I shall also examine how concerns within Islamic economics, to the extent that it is indeed a well-defined discipline, illuminate and feed back into the mother discipline of political economy; and in particular, for its two constituent sub-disciplines of development economics and political theory. In short, I ask whether there is a space for Islam in economics, as currently constituted and delineated. Whereas the lecture avoids reference to specific topical concerns, its underlying motivation, and ambient subtext, is to gain an understanding of theorizing, and how theory interfaces with practice, principles with their application.
M. Ali Khan graduated with First Class Honours from the London School of Economics (LSE) in 1969 with specialization in Economics and Econometrics. He obtained an MPhil. in 1972, and a PhD in 1973 from Yale University. His first appointment after graduation was as Assistant Professor at the Johns Hopkins University. In 1989, he was designated as the Abram Hutzler Professor of Political Economy, a title he has held since. He has held visiting appointments at a variety of distinguished universities in the US, Europe, Latin America, Asia and Australia.
Ali Khan works on interfaces; and his current research interests lie in mathematical economics, intellectual history, ethics and epistemology, and particularly the interface of the vernacular of commerce in Islamic studies and in modern discourses of economics and finance.
When & Where

CAIS Lecture Theatre, Centre for Arab and Islamic Studies (127)
Ellery Crescent
Australian National University
Acton, ACT 2601
Australia

Tuesday, 22 March 2016 from 5:30 pm to 6:30 pm (AEDT)
Add to my calendar
Organiser

Building 127,
Ellery Crescent,
The Australian National University