| | |
| --- | --- |
| ISLAM TODAY: POLITICS, STATE AND SOCIETY | |
Event Details

Centre for Muslim States and Societies, UWA, and
Australian Institute of International Affairs WA present
ISLAM TODAY: POLITICS, STATE AND SOCIETY
The conference will explore Islam's role in shaping the lived experiences of Muslims in the contemporary globalised world. This involves exploring the interaction between Muslims and non-Muslim in political, social, cultural and economic spheres at local, national and global levels, the comparative experiences of Muslims in Muslim majority and minority contexts, and understanding how Muslims engage with their religion.
DATE: 13 & 14 October 2016
VENUE: Economics and Commerce Conference Room, 3.73, Old Economics and Commerce Building, UWA
TIME: 5pm to 9pm (13th October) and 9am to 11am (14th October)
ENTRY: Free
RSVP via Eventbrite
Confirmed speakers for 13th October (detailed programme to follow)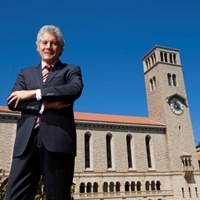 Professor Stephen Smith (University of Western Australia)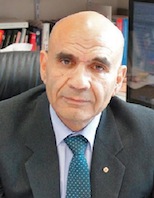 Professor Amin Saikal
 (Australian National University)
Title: Levant: Threats and Opportunities
The Levant has fallen apart. A culture of violence, ideological and sectarian extremism, political, social and territorial fragmentation, and insecurity has come to dominate the Iraqi and Syrian landscapes. The prevailing conditions have generated unprecedented space for extremist groups, ranging from the so-called Islamic State (IS) to Al-Qaeda linked Jabhat al-Nusra (recently renamed Jabhat Fateh al-Sham) to carve enduring niches, posing a threat well beyond the regional parameters. This, together with the military involvement of two international coalitions – one led by the United States and another By Russia, with conflicting agendas, has turned the region into a zone of conflicts within Conflicts. To secure a resolution of the Levant crisis, it has to be achieved at three interlocking levels:national, regional and international – an objective by no means easy to achieve.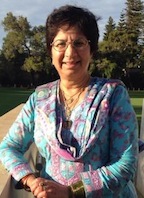 Professor Samina Yasmeen
 (The University of Western Australia)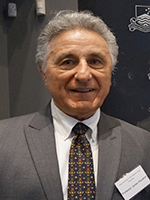 Professor James Piscatori
 (Australian National University)
Title: In search of Umma: between cosmopolitanism and communitarianism
Muslim societies are inexorably interconnected with cultural exchanges, intimate political interactions, and a degree of economic interdependence: 'Islam' has seemed naturally trans-local and pan-Islamic aspirations persistent.  This presentation seeks to examine how Muslims have dealt with the idea of solidarity, even unity, as seemingly contradictory trends unfolded – as states became entrenched in the Muslim world and as broader networks have emerged.  The 'one community' (umma wahida) referenced in the Qur'an (e.g., 5:48) has, over time, been idealised, even though its precise meaning has remained vague.  Two questions – how unified is the umma and how extensive is it? – will be posed as critical to assessing where the concept lies on the communitarian-cosmopolitan spectrum.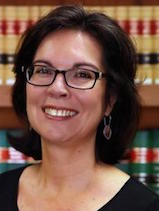 Associate Professor Farida Fozdar (University of Western Australia)
Title: 'True blue Aussie Muslim': young Muslim men talking about Australia and their place in it.
Muslims are frequently characterised as being fundamentally different from 'Australians' in terms of values, practices and national commitment. This paper outlines the ways in which such difference is constructed in discussions among mainstream and migrant focus groups across Australia.  The bulk of the paper, however, maps the ways in which a group of young Lebanese-background Muslim men in Sydney respond to focus group prompts in exactly the same ways as those in other focus groups, suggesting an almost complete overlap in their perspectives about civic responsibility and patriotism. It does note a few areas of difference suggesting a more cosmopolitan outlook among these men than the wider community. The extent to which these attitudes are attributed to Muslim ethics is also discussed. Various Australian scholars have identified 'everyday multiculturalism', 'conviviality' and 'affinities' as tools through which to understand how those who are cultural different 'rub along together' in multicultural Australia. This paper looks at the discursive aspect of this engagement.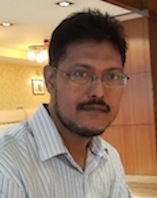 Mr Rehan Ahmed (Islamic Scholar and Fellow at Al Mawrid Institute, Pakistan)
Title: Islam, Islamism and the West
Since the defeat of the communism, humanity has entered into a new era of conflict between Islam and the West. This was predicted by some western thinkers like Samuel P. Huntington At the end of the cold war. However the conflict that is taking place on different cultural and political fronts is not actually between Islam and the West. At least from the Islamic side the relevant party is a political interpretation of Islam usually know as Islamism. The actual teachings of Islam present a message of peace and harmony. Islam guarantees the success of a person in the life to come and also in this world where humanity is being tested. This message of Islam addresses spiritual, material, individual and social needs of every man and woman. Political Islam was a result of some misinterpretation about the role of the apostle of God, assigned to him with regard to his initial and direct addressees.  Islam is a call for salvation though purification and a message of success for the entire humanity. It is not an ideological tool for the domination of a particular group on the others and forcing them to live a life against their will.
Confirmed speakers for 14th October, 9am-12pm (detailed programme to follow)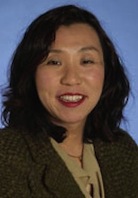 Dr Minako Sakai (The University of New South Wales, Canberra)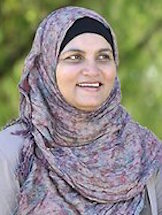 Dr Shamim Samani (Honorary Research Fellow, CMSS, UWA)
Title: Conflation of the local and global: Contexts of Muslim female extremism in Kenya 
Three women were killed on 11th September 2016 for carrying out "an apparent terror attack" in the central police station in the Kenyan port city of Mombasa. Media and police reports indicate that the three women in Muslim traditional dress entered the police station on the pretext of wanting to report a stolen mobile phone, however they were involved in a knife and firebomb assault as well as an attempted suicide attack that was prevented through the police firing on the women. Statements by Kenyan police and media reveal that the three young women were linked to the al Shabab movement, the Somalia based movement that has been fighting to overthrow the government in Mogadishu which is protected by troops, including Kenyan soldiers. The movement is also connected to insurgents who have staged repeated attacks in Kenya, including the killings at the Westgate shopping centre in Nairobi, the capital city of Kenya in 2013 and the massacre at a university in Garissa, a town in the North Eastern Province of Kenya in April 2015. While at this time investigations are still in their early stages, media reports have revealed the identity of the young women who are of Kenyan Somali descent. Media reports have also pointed to international connections to the British woman, Samantha Lewthwaite also known as the White Widow who is thought to have trained the group to carry out this attack on a police station in Mombasa.
This paper looks at the specifics of female extremist radicalisation in the context of security and development challenges particularly with respect to the Somalia and Kenya socio-political volatility, as well as the marginalisation of Muslims in Kenya. The long history of violent conflict in particularly the border regions has enabled belligerency that follows female radical extremism emerging from both local and global grievances.
Ella Prihatini, PhD Candidate, UWA
Kane Mathews, PhD Candidate, UWA
Oliver Mitchell, Centre for Muslim States and Societies, UWA
Convener
Professor Samina Yasmeen, AM,
CitWA, FAIIA
Director
Centre for Muslim States and Societies Email: samina.yasmeen@uwa.edu.au
More information
Azim Zahir, CMSS PhD Student and Research Assistant
Centre for Muslim States and Societies
The University of Western Australia
Building 8, Claremont Campus

Tel: (08) 6488 4554; 
Email: cmss-ss@uwa.edu.au


When & Where

Economics and Commerce Conference Room, 3.73 (Third floor), Old Economics and Commerce Building, The University of Western Australia
35 Stirling Highway
Crawley, WA 6009
Australia

Organiser
The Centre for Muslim States and Societies of The University of Western Australia conducts research to provide a better understanding of the beliefs and practices of Muslim states and communities in the Indian Ocean region. The Centre explores the identities, cultures and values of these states, as well as the roles of Muslims in the West and Australia. It is a venue for exploring and promoting moderate voices in Islam and Muslim societies.