About this Event
This project is dedicated to discovering the Ultimate Truth about our ancient past and Extraterrestrial contact.
At Watchers , we are committed to researching and discovering hidden mysteries and unraveling facts behind innumerable myths and legends from all corners of the Earth. Towards this end, we welcome healthy debates, discussions and articles on all topics related to antiquity and humankind's remote past. We present an unmatched mix of well-researched material in various disciplines that comprise ancient studies as a whole. In addition, you will find excellent resources on the UFO phenomenon and many other unexplained and paranormal subjects.
Watchers Radio aims to raise awareness about human history vis-à-vis the Extraterrestrial phenomenon. Through our shows, we bring you up to speed with the latest news about discoveries and ongoing research in megalithic sites globally. The goal is to provide you with highly significant scientific information and evidence.
From the world a few have seen the unexplained mysteries of Antarctica to the God of War our neighboring planet Mars, extraterrestrial visitation to government cover ups to our lost forgotten collective history. 
Ishwara is a remedy to our human amnesia in which we will construct a jigsaw puzzle that spans tens, hundreds of thousands of years even some dates that will challenge your teachings to your very core, the pieces are Gnostic teachings, higher consciousness, Christ consciousness, energy, thought and the powers of the global pyramid network. 
We will learn how we can unblock energy to regress our previous lives, experiences and much more to lead a happy, creative, productive life. 
We will get a better understanding of our ancient roots and the knowledge hidden in code before our very eyes but unfortunately, cleverly hidden, thankfully our incredible presenters have connected the dots and decoded the hidden information hidden within our most sacred texts and are graciously sharing their knowledge with us all.
I invite you to join us at Ishwara on October 10/2020 in a day of learning, sharing and celebration of raising our awareness of our inner Ishwara. 
WatchersTalk welcomes Brad Olsen, Jeffrey Boyd Jr, James Bartly, Paul Anthony Wallis, Jerome Calvar, Steven & Evan Strong, Michael Feeley and John Shaughnessy. I hope to see you there, please share this with whom you think will benefit from this day of learning. 
Brad Olsen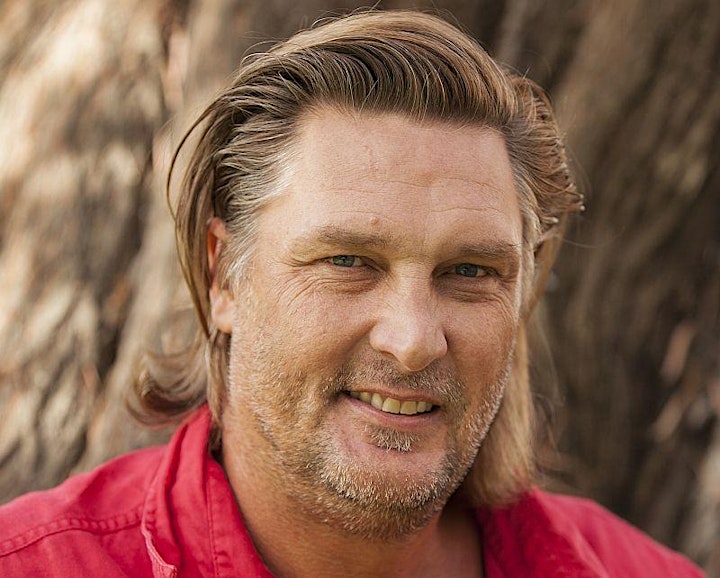 Brad Olsen is the author of nine books, including two in his Esoteric Series: "Modern Esoteric" and "Future Esoteric." An award-winning author, public speaker, radio show host of "The Esoteric Circle," book publisher and event producer, his keynote presentations and interviews have enlightened audiences at Contact in the Desert, Awareness Life Expo, the 5D events and dozens of radio shows (including Coast to Coast, Fade to Black, and Ground Zero) and television shows (including Ancient Aliens, America Unearthed, and Mysteries of the Outdoors). Brad is a founder and co-producer of the How Weird Street Faire in the SOMA neighborhood of his home-base San Francisco. Brad was featured on the front page of SF Bay Guardian in September 2014. The Chicago native's esoteric writing continues to reach a wide audience while he continues breaking ground in alternative journalism, public speaking, illustration and photography.
To learn more about Brad and his work please visit
www.bradolsen.com
Michael Feeley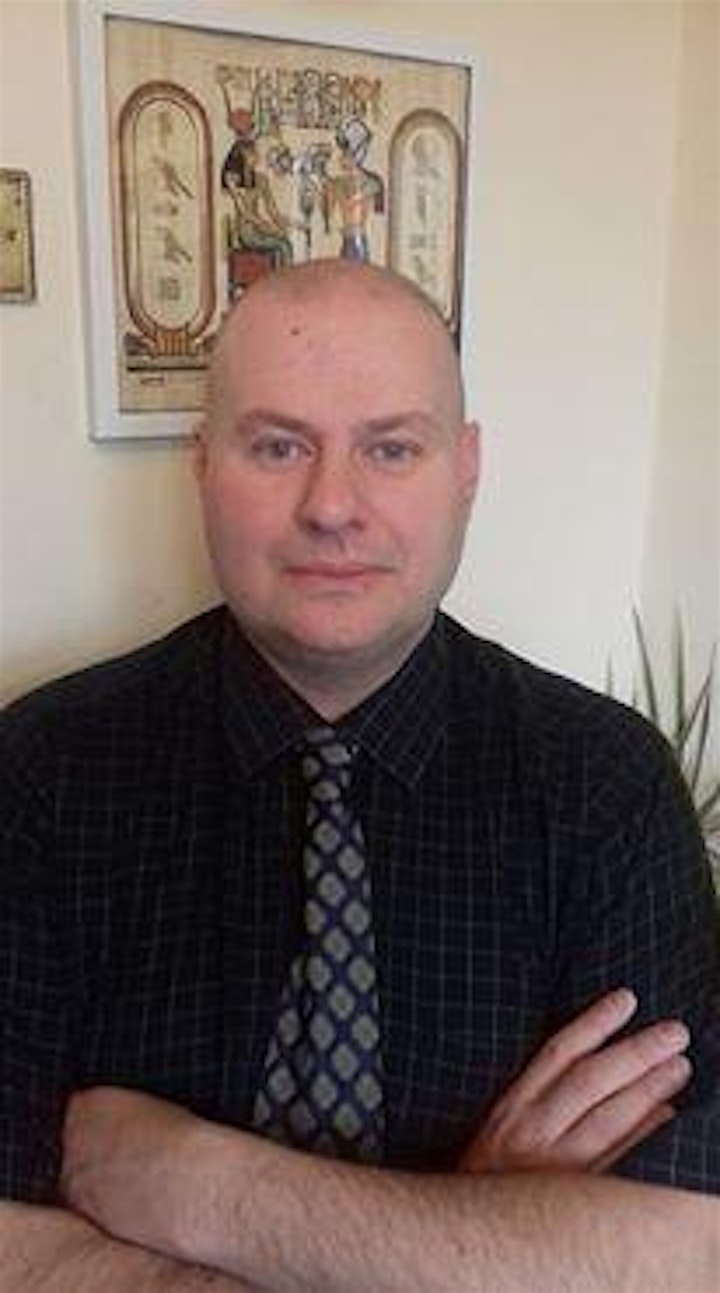 Michael Feeley is a former UK police officer and now ancient code breaker who has authored 7 paperback books and several e-books on various esoteric subjects and is also a public/international conference speaker and global radio contributor, magazine article writer and frequent social media blogger. He is currently adapting his work to cater to a younger audience and will soon have a series of children's books to teach our next generation many truths that they are not being taught elsewhere. Michael has appeared on Edge Media TV, The Moore Show and has featured on Strawman – The Nature of the Cage, an Elstree Studio's independent documentary. Michael has also appeared on America's largest radio show, Coast to Coast with George Noory. Michael has also been invited onto 'Midnight in the Desert Radio' with Tim Weisberg (Art Bell's Show) and 'The Other Side Of Midnight' Radio show with Richard C Hoagland.
To learn more about Michael and his work please visit
www.michael-feeley.com
James Bartley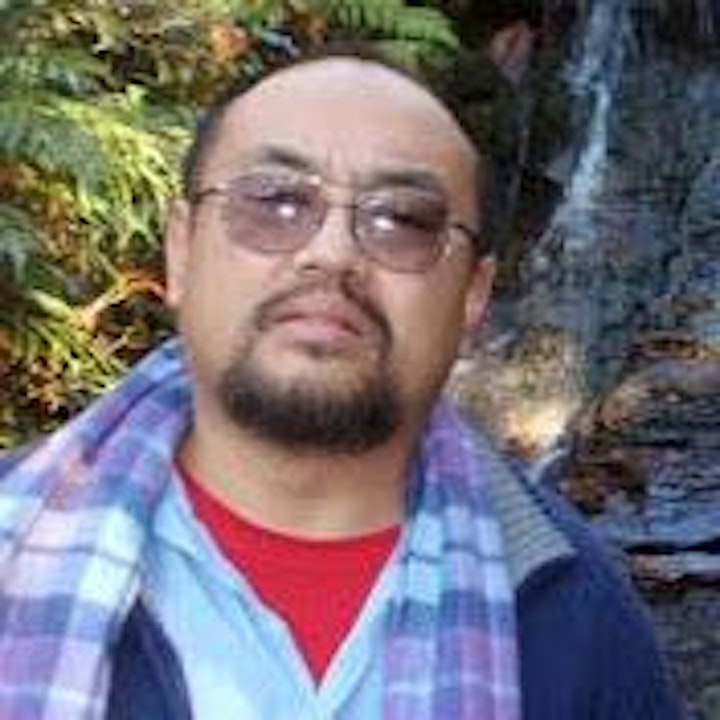 James Bartley's abduction experiences from childhood onwards led him to thoroughly research the abduction phenomena. This resulted in his studying military history, with an emphasis on intelligence, counterintelligence, and special operations, amongst other related subjects such as corporate, intelligence, financial, and political aspects of the new world order and the globalist agenda. He also had done ample research into the realms of the occult, all of which are part and parcel of what he refers to as the Reptilian Overlordship. Though a broader term may be the Regressives' Overlordship, as it is by no means Reptilians only that cast their dark agenda on Earth's humanity that, for reasons that are only beginning to emerge, is of interest to just about every race of beings in the Multiverse of All There Is.
Paul Anthony Wallis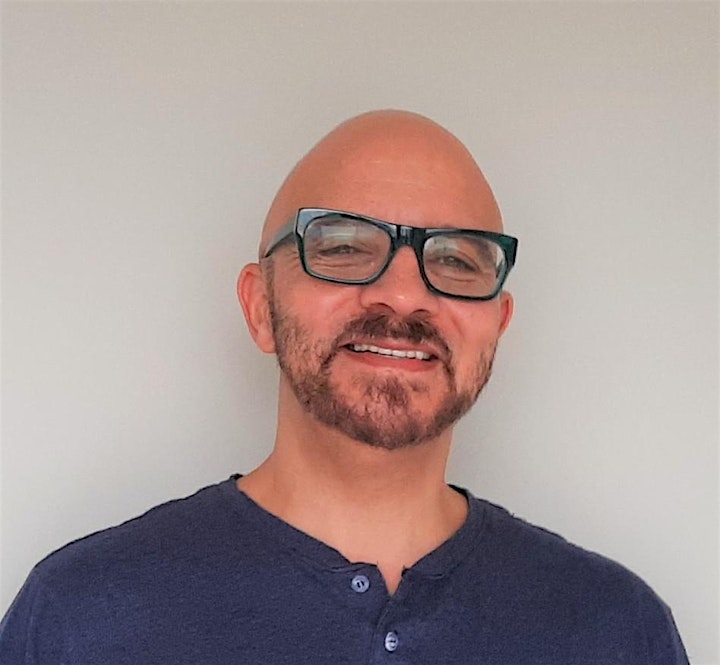 Paul Anthony Wallis is a popular speaker, researcher and author of books on spirituality and mysticism. Today his work probes world mythology and ancestral narratives for their insight into human origins and human potential. His book ESCAPING FROM EDEN has been hailed by George Noory as "This generation's 'Chariots of the Gods!'" Paul hosts The Paul Wallis Channel (YouTube) and co-hosts The 5th Kind TV in partnership with GAIA TV.
Jerome Calvar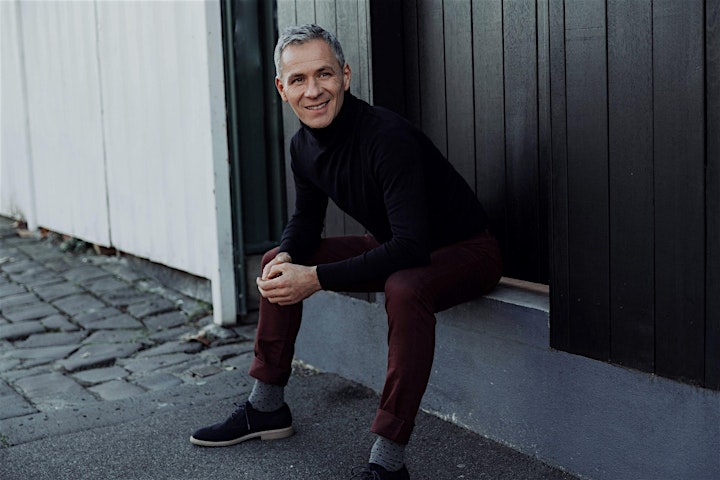 Jerome is the creator of The Present Time Alignment™ method.
He works as a consultant to talented and ambitious individuals who want to experience success in their business, relationships, family and lifestyle.
Within the framework of understanding one's values, Jerome guides individuals through a process of identifying and dissolving the root cause of an issue using the Present Time Alignment Method.
The cause of these issues can include limiting beliefs, emotional resistances, thought patterns…
Unless these issues are identified and dissolved, they hamper individuals to reach their desired outcomes.
The Present Time Alignment™ method is a powerful tool that gives the capacity to individuals to face challenges, make decisions, and take action from a state of clarity, certainty, drive and confidence. The product of this work is transformative; eliciting inspiration, regaining vitality, developing high integrity, raising self-worth, increasing wealth and living authentically.
https://jeromecalvar.com
Steven & Evan Strong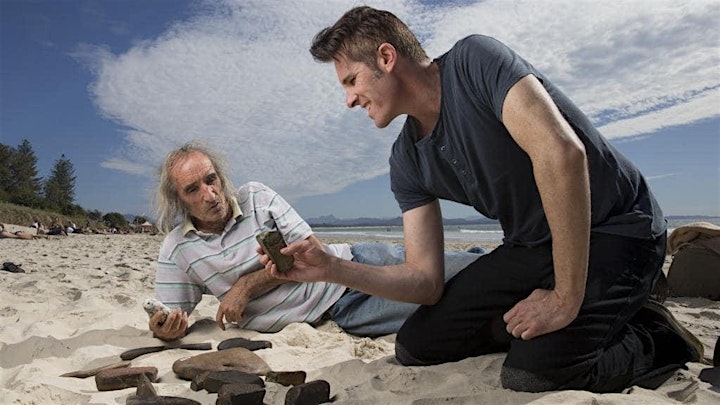 Steven Strong:
is a secondary school teacher with a background in Archaeology and Education. He was involved in the formation of a Graduate Diploma of Aboriginal Education for the N.S.W. Department of Education, writing units on Traditional Law and Contemporary History. He also co-authored the highly successful "Aboriginal Australia: A Language and Cultural kit".
Evan Strong:
has a background in Anthropology & Indigenous Cultural Studies, Counselling & Mediation with a Bachelor's Degree in Social Sciences and Graduate Studies in Psychology. Evan has worked as a researcher for the Northern Rivers Area Health Service, a Social Worker, Teachers Aide, and a Funeral Director.
They have spent many years learning, living and/or working with the Bundjalung Language Confederation (Northern Rivers Region of New South Wales), Ramindjeri (South Australia) and Gumilaroi peoples (Northern New South Wales). They operate under the doctrine of Wirritjin (Black Fella, White Fella Dreaming): In remembrance of Karno W…., spokesperson for the Ramindjeri. They work with a diverse informal network of Independent Researchers, Original Custodians/Elders, Patrons/Supporters and Friends.
Steven and Evan Strong are based near Byron Bay in Northern NSW.
John Shaughnessy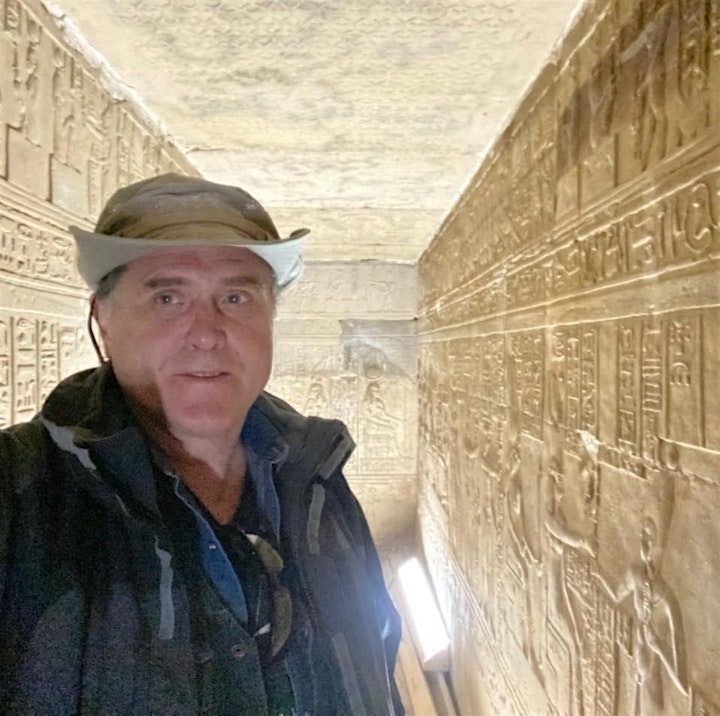 On the road less traveled..
I enlisted in the US Navy and spent three years on the fast frigate (USS Miller FF 1091) during my deployments I visited close to fifty foreign countries and became a voracious reader. During a simple deployment I became obsessed with the paranormal after an unexplained event while cruising through the Bermuda Triangle onboard the USS Miller on this special day the sky was blue the same color as the ocean one could not see the beginning or end to the horizon or the ocean there was no wind or waves the ocean was like glass, temperature was 95 degrees F then this mighty fighting ship just lost power we were dead in the water for over an hour to this day there has been no official explanation.
My passions are in the alternative world of ancient human history and theoretical physics I have two books (Pyramid Gravity Force) which explains the purpose and operations of all the pyramids scattered to the 4 corners of the world. My second book, Co Authors: Salter and Shaughnessy ushering in a new age of reasoning, out with the old superstition and backward ways and in with newly rediscovered logic to liberate the human consciousness with this amazing discovery....
This new book takes a journey into the very distant ancient past into the divine feminine that uncovers the true origin of life on Earth, coupled with an amazing lost scientific knowledge on how the moon is a grandmother clock that regulates large cycles on Earth like ice-ages and interglacial periods, in the book we explain how our ancestors read the moon and how we as a collective people can read it today. Knowing when big changes are coming is key to our survival.....
Jeffrey Boyd Jr.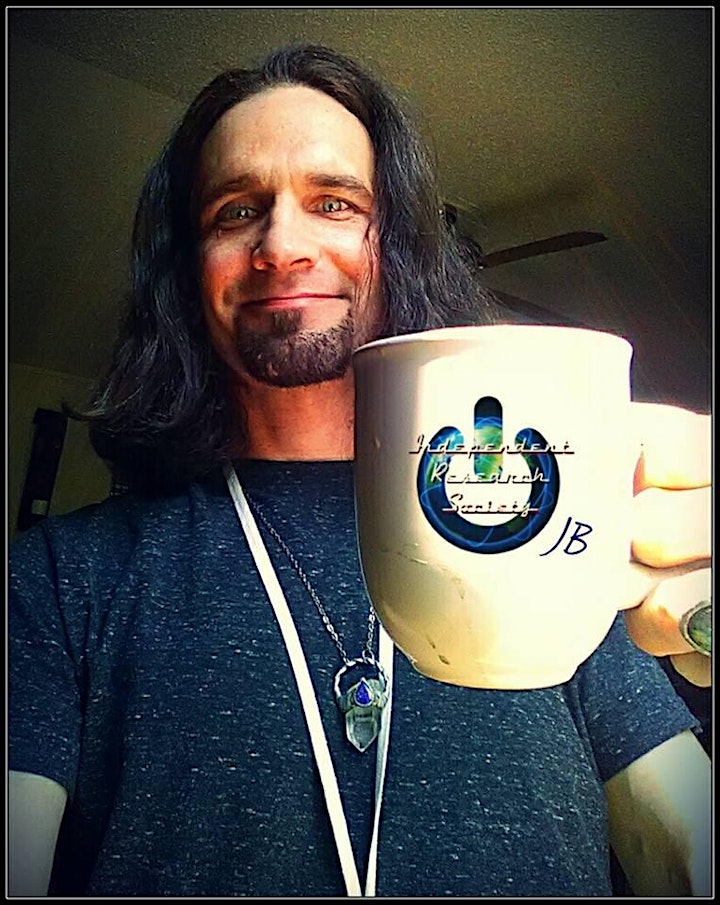 Jeffrey Boyd Jr is an independent scientific researcher, educator, investigative journalist, freelance writer, radio talk show personality, and author. He is the founder of the Independent Research Society that now has members in over 105 countries, and in every field. Jeffrey's professional background is that he is a chemical metallurgist and materials expert.
Jeffrey is blowing people's minds in the US and Abroad with his recent discoveries. Jeffrey's been mentored by people like Klaus Dona, Dr. Carl Johan Calleman, Janet and Dr. Sasha Alex Lessin. Jeffrey was asked by Bruce Cunningham to write for the Advanced Archaeology Review, and Jeffrey was a guest on Advanced Archaeology Review/ Ancient Mysteries International. From solving the beam mystery at the Bosnian Pyramid of the Sun, to how Giza and other megalithic sites were manufactured.
After being interviewed on more than 50 radio talk shows, Jeffrey now turns his to his interest in the use of satellites and other methods to determine if something is manufactured or carved, using LIDAR and other new technologies. Jeffrey has discovered massive underground landscape and structures previously thought to only be part of a mythical underworld.
His mentors encouraged him to press on in this direction and since then Jeffrey has been changing the history books, uniting researchers worldwide, and through scientific method discovered what these megaliths even are.
Using the "As above so below" maxim as a guiding principle, Jeffrey found huge caverns under Chichenitza and many sites across the world. These discoveries are telescoping our history, indicating a much greater age for sites, the purpose of which is just now now starting to come into focus.
Whether using LIDAR, Helioviewer, microscope, or telescope, Jeffrey is becoming known as a researcher who is sticking to science, & sharing his tools and findings. History was written by the victors of wars but it being rewritten by WE, THE INSURGENTS.
Date and Time
Location
Refund Policy